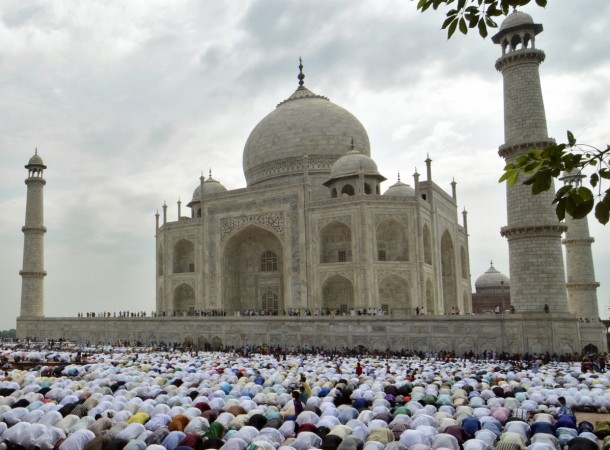 Over 1.6 billion Muslims across the world are celebrating the end of Ramadan on July 5, which marks the beginning of Eid ul-Fitr 2016. Here are 10 things you need to know about the celebration of this festival.
Check: Eid al-Fitr 2016 quotes, wishes and picture greetings
1. Ramadan is the ninth month of the Islamic calendar and Muslims around the world observe it as a month of fasting to commemorate the first revelation of the Quran to Muhammad, according to Islamic belief. They refrain from consuming food, drink and engaging in sexual relations and offer prayers and recitation of the Quran from sunrise to sunset every day.
2. Eid al-Fitr is one of the most important days in the Muslim calendar and on this day, Muslims thank Allah for giving them the strength and endurance during Ramadan. The date of this day varies from one year to another. Ramadan begins on the first sight of the new moon in the sky and the sight of the next new moon is the Eid ul-Fitr. In 2016, the month began on June 6 and the festival celebrated on July 6, according to Islamic Relief UK.
3. Eid al-Fitr is celebrated on the first day of Shawwal, the tenth month of the Islamic calendar and the celebrations include a range of traditions. Putting on their finest clothes, Muslims gather at local mosques to offer special prayers called Salat al-Eid and have breakfast on the first morning of the celebration.
4 The Eid prayer consists of only two units of prayer with an additional six incantations. The prayer is followed by the sermon and then a supplication asking for Allah's forgiveness, mercy, peace and blessings for all living beings across the world. After the prayers, Muslims visit their relatives, friends and acquaintances or hold large communal celebrations in homes or community centres.
5 Eid ul-Fitr is a three-day feast and it is also known as "Sweet Eid" because of a variety of sweet dishes consumed on this occasion. India, Pakistan, Iran, and Bangladesh have traditional dishes to celebrate Eid-ul-Fitr. Sheer Khurma, a dish made by cooking saviyaan (long pasta), cham cham, Barfi, Gulab Jamun, cakes and ras malai are some of the sweet dishes prepared on this occasion. These dishes vary depending on the locality.
6. Zakat al-Fitr, which is a charity given to the poor, is also part of the celebration at the end of Ramadan. Muslims give gifts, sweets, clothes, food items Zakaat al fitr to the needy. They also exchange gifts and greeting cards with friends and relatives.