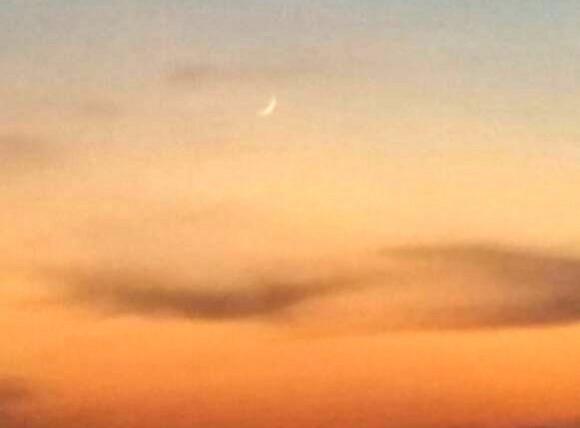 Eid al-Fitr is around the corner with the usual confusion over the moon sighting in different countries and continents. The dates of Ramadan and Eid usually change every year depending on the Islamic calendar, which is based on the lunar cycle. The Eid al-Fitr 2018 too is currently facing similar dilemma.
It may be noted that the Senior Ulema Board in Saudi Arabia has refused to accept any other means of calculating Eid al-Fitr besides the moon sightings. The grand mufti of Saudi Arabia and the chairman of the board, Shaikh Abdul Aziz Al Shaikh, said that the beginning and end of lunar months can only be determined on the basis of sightings.
"Shariah does not accept astronomical calculations based on mathematical computing as the basis for the beginning and ending of Ramadan," Shaikh said in a press statement. "You start fasting when you see [the moon] and stop it when you sight [the next moon] and when it is hidden by clouds, complete [30 days of] fasting," he added, citing a Hadith of the Prophet Mohammad (PBUH).
Moon-sighting plays a very important role in the Ramadan to Eid al-Fitr journey as the Islmaic calendar is designed according to the migration of Prophet Mohammad from Mecca to Medina in 622 AD. This calendar is based on the phases of the moon, which makes the sighting of the crescent moon on Ramadan and Eid al-Fitr very important.
Since the day when Muslims observe Ramadan, they begin their intense fasting phase, which starts from dawn through dusk every day. They are allowed to eat only night meals throughout the month. The phase of fasting continues until the crescent moon is sighted in the sky on the 30th day to culminate the Eid al-Fitr celebrations.
For now, according to EarthSky.org, Eid 2018 will witness the young moon on Thursday, June 14 except for those to the west of the International Date Line, which will only be visible on Friday, June 15.
Meanwhile, the Saudi Press Agency reported that if people sight the moon by their naked eyes or through binoculars, they must report the incident to the nearest court while registering their testimonies.