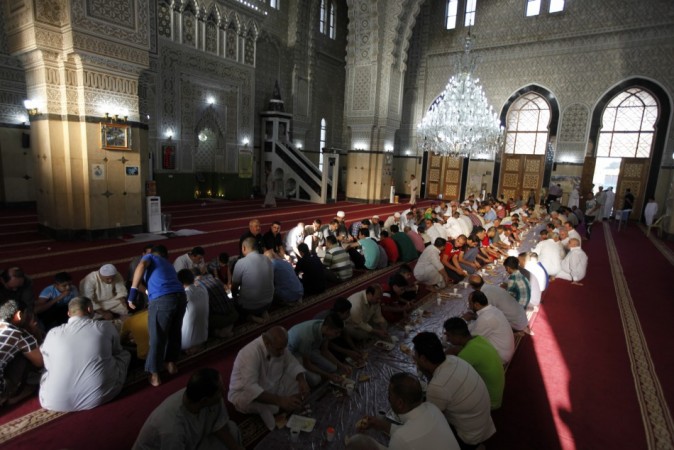 Several Muslims across the world celebrated the end of Islamic holy month of Ramadan on Thursday by offering prayers at mosques, wishing each other Eid Mubarak and feasting.
Eid al-Fitr, which is also called the festival of fast-breaking, marks the beginning of the next lunar month - Shawwal.
The three-day Eid festival was declared in different parts of the world after sighting the new moon on Wednesday night.
In India, Muslim communities will celebrate the festival either on Friday or Saturday depending on the moon's sighting.
However, Muslim communities in Kerala are celebrating the festival on Thursday.
"Eid is on Friday, but if moon is not sighted on Thursday, it will be celebrated on Saturday and that too only if the moon is seen on Friday night," said Mohammad Ajmal Khan, maulvi of Jama Masjid, Sector 20, Chandigarh, told The Times of India.
"Everyone will get ready and go to the mosque where the maulavi will preach messages of the lord. Later, thanksgiving prayers will be offered. Thereafter, people will celebrate by visiting their near and dear ones and take homemade sweets like vermicelli, dates and kheer," Khan added.
Eid al-Fitr is one of the most important Islamic festivals. People wear new clothes, decorate their homes, donate food to poor people and visits friends and family during the occasion.
Click 'Start' to check the photographs showing the beginning of Eid festivities across the world