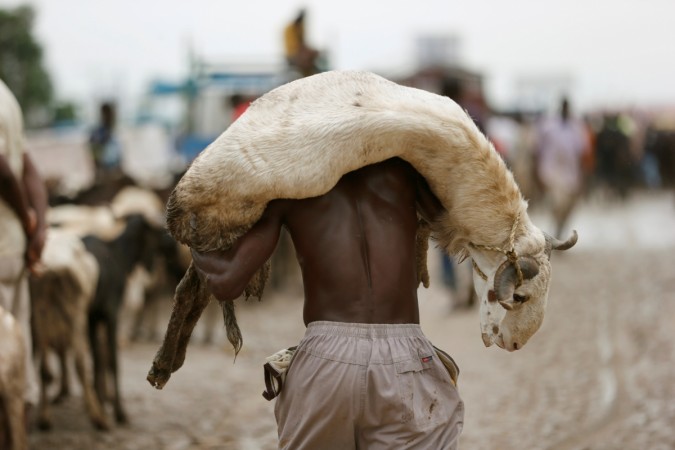 While some Muslims celebrated the second most important festival, Eid al-Adha, on Monday, several celebrated it on Tuesday. Muslims marked the festival by attending prayers and slaughtering or sacrificing animals – a sheep, cow or goat.
Eid al-Adha is also known as the festival of sacrifice or Bakrid (Bakr Eid). The festival is observed to mark the willingness of Ibrahim or Abraham to sacrifice his son on God's (Allah) command.
Palestinians attended prayers at Jerusalem's al-Aqsa mosque, while in Iraq, several worshippers prayed at the Abdul-Qadir al-Gilani mosque in Baghdad. Eid al-Adha was also celebrated across Africa with prayers and animals sacrifice.
In Russia, Muslims prayed in Moscow. In Britain, Prime Minister Theresa May in a video message wished the country's Muslim community on the festival of Eid al-Adha.
"I am proud of the contribution British Muslims make to this country and proud that Britain is home to people from vibrant and diverse backgrounds," she said.
In India, Eid was celebrated on Tuesday with prayers and sacrifice. However, the Eid celebrations were disrupted in Bengaluru and Kashmir. In Bengaluru, the festival was affected due to the ongoing Cauvery water issue, while in Kashmir the three-day Eid festive spirit was dampened by the curfew.
In Bangladesh, thousands of Muslims left capital Dhaka and went to their hometowns to celebrate the festival with their family and friends. In Pakistan, thousands of worshippers celebrated the festivals with prayers.