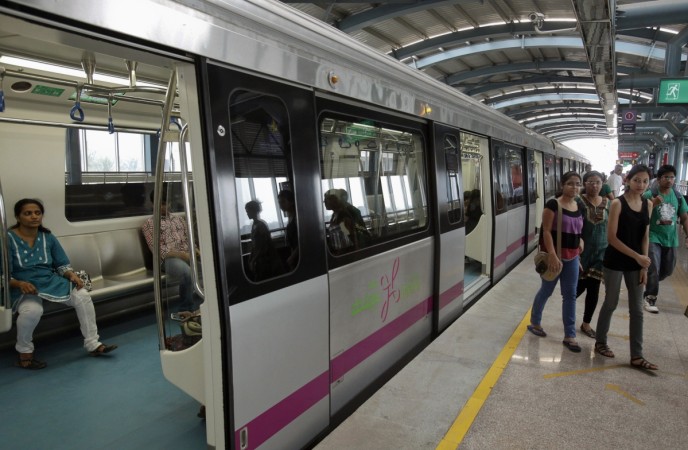 The European Investment Bank (EIB) will provide its largest-ever project financing loan to India in its 20 years of engagement with the country, reported the Press Trust of India. Its offer of $512 million will help fund the construction of Lucknow's first metro line and in acquiring a fleet of new trains.
The first tranche of the loan will soon be released, as an agreement to this effect was signed Wednesday by Prime Minister Narendra Modi on the sidelines of his recent EU India summit at Brussels March 30.
"The first metro line in Lucknow is a flagship project not only for Uttar Pradesh and India, but also for the bank's strengthened global commitment to support transformational investment," said EIB President Werner Hoyer.
Considered the EIB's most significant investment in sustainable public transport outside Europe, the Luxembourg-based bank's credit is expected to cover half the total project cost for the Lucknow Metro.
Lucknow metro is currently a 50-50 joint venture between the Centre and the Uttar Pradesh government, as both parties recently signed a memorandum of understanding (MoU) to this effect, according to a report in Hindustan Times.
The MoU effectively means Union Urban Development Secretary Madhusudhan Prasad is now the chairman of Lucknow Metro Rail Corporation, in place of chief secretary Alok Ranjan.
With 3 million people inhabiting Uttar Pradesh's capital city, a functional metro is expected to increase the use of public transport from 10 percent to an estimated 27 percent, noted the EIB.
The bank has so far committed long-term investment loans over $1.53 billion in India since the cooperation with the country began in 1993, added PTI.