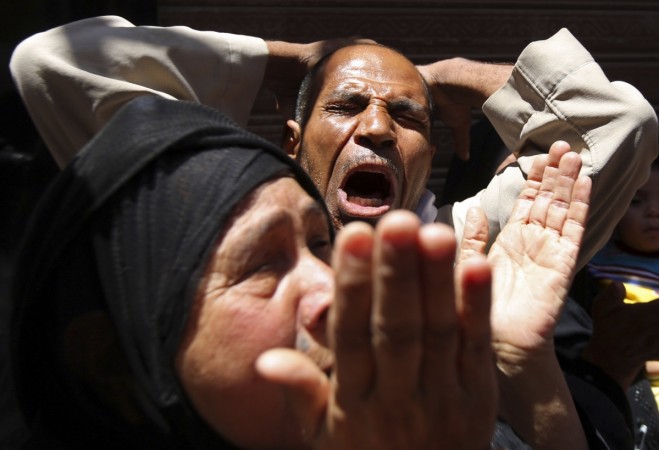 A court in Egypt has confirmed death sentences for 183 Muslim Brotherhood supporters, including the top leader of the group, who were all accused of a 2013 attack on a police station, reports suggest.
The court's decision was pending for two months after it referred the case against the Brotherhood's leader Mohamed and hundreds of others to the state's highest religious authority, the Mufti – which is considered to be the first step towards giving a death sentence in Egypt.
In the widely criticised mass trial in April, the judge had recommended the death penalty for the 683 defendants. Lawyers say the ruling can be overturned on appeal. But if the death sentence is upheld, it will be country largest mass death sentence to be confirmed in recent memory.
Saturday's dramatic decision comes just two weeks after former army chief Abdel Fattah al-Sisi, who led his army to overthrow former leader Mohammed Morsi, a Brotherhood member, took office as the new president after winning an election in May.
Mori's overthrow was followed by a spate of protests by his supporters and a deadly crackdown by security forces in which hundreds were killed and thousands others jailed.
Since December last year, the military-installed government has sentenced at least 1000 of its opponents.
Saturday's verdict was delivered in the town of Minya, south of Cairo.
The defendants have been accused of being involved in the murder and attempted murder of policemen in Minya province on 14 August 2013, the day which saw a deadly violence in which hundreds of Muslim Brotherhood supporters were killed.
The attack on the police station was carried out in retaliation after police killed hundreds while dispersing a big Cairo sit-in by supporter of ousted President Morsi.