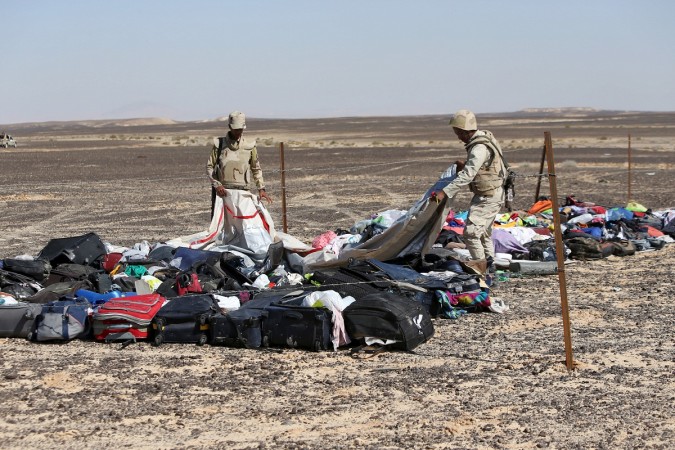 The head of Wilayat Sinai or the Isis branch in Egypt, Abu Duaa al-Ansari, who was responsible for downing a Russian passenger flight in October 2015 causing death of 224 people, was killed in a series of attacks, the Egyptian Army said on Thursday.
"They managed to destroy a number of weapon and ammunition stores, and their explosives," said the statement. "In addition they killed more than 45 terrorist insurgents and injured dozens of members."
Al-Ansari was killed in Al Arish by Egypt's Air Force, Brig-Gen. Mohamed Samir, the chief spokesman of the Egyptian military, said. He also added that it was a "preemptive strike" by the Armed Forces to "avenge our martyrs" and that they would "prosecute all terrorists."
The military spokesman also said that the attack was done based on "accurate intelligence." He, however, did not elaborate how they found information about al-Ansari's whereabouts or how they confirmed that he was killed in the attack.
"This successful operation confirms the pledges of the armed forces to avenge their martyrs and ... pursue all the terrorist elements and leaders wherever they are found until Egypt and its great people enjoy security and stability," the statement read.
The Sinai peninsula has been a volatile area for years, but with the ouster of Egyptian President Mohamed Morsi in 2013, the country has been facing political instability. The local branch of Isis has since increased its attacks on the army.
The air force reportedly began an intense campaign against the terrorist group, which had pledged allegiance to Islamic State group in 2014, last week. Jet fighters and choppers were pressed into service for the attacks. The Air Force amped up the campaign to aid ground troops, who were attacked by roadside bombs regularly.
The terrorist group was formerly called Ansar Beit al-Maqdis, or Soldiers of Jerusalem, before it pledged itself to Isis.