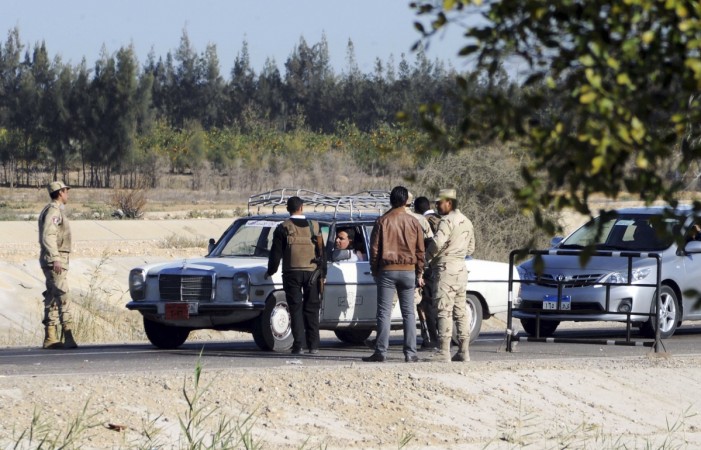 At least 13 Egyptian policemen were killed Saturday when a group of militants attacked a checkpoint in Sinai's provincial capital of el-Arish, Egypt's interior ministry reportedly said. The Islamic State group claimed responsibility for the attack in a statement circulated on social media.
Five militants were killed in clashes that followed the attack, Agence France-Presse quoted security officials as saying.
"A mortar round was fired at the Safa checkpoint... which resulted in the martyrdom of 13 policemen," the statement from the interior ministry read.
Jihadists attacked the checkpoint where suicide attacker Abu Al-Qaaqaa the Egyptian blew up his explosives-laden car, ISIS statement read. "This was followed by the storming of the checkpoint," it added.
The BBC cited the statement further reading that the Saturday attack was "part of a series of operations in response to the humiliation and searching of Muslim women at checkpoints."
ISIS' branch in Sinai had earlier claimed to have blown up the Russian airliner carrying 224 passengers and crew in October last year. All the people on board the plane were killed.