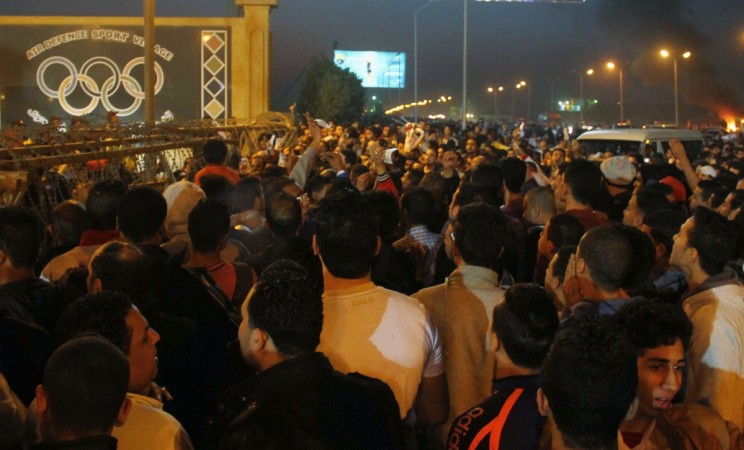 At least 22 people were killed in deadly clashes at a stadium in Cairo during a football game on Sunday night, leading to the suspension of all league matches.
As members of White Knights, a supporters' group of the Zamalek team, tried to enter the Air Defense Stadium without tickets, police fired tear gas to control the crowds, leading to a riot in which numerous were crushed or suffocated
"Huge numbers of Zamalek club fans came to Air Defense Stadium to attend the match ... and tried to storm the stadium gates by force, which prompted the troops to prevent them from continuing the assault," the interior ministry said in a statement, according to Reuters.
The public prosecution has ordered the arrest of the leaders of the White Knights.
The fans' group has, however, accused the authorities of leading to the chaos by opening only a single gate to the stadium, and took to social media to call those who died 'martyrs'.
The Egypt Cabinet soon announced the indefinite postponement of the national league.
A similar riot had broken out in 2012 when 74 fans died in rioting at a game in Port Said.
Football fan groups, also known as Ultras, have often clashed with security forces, and also played a major role during the 2011 Arab Spring uprising.