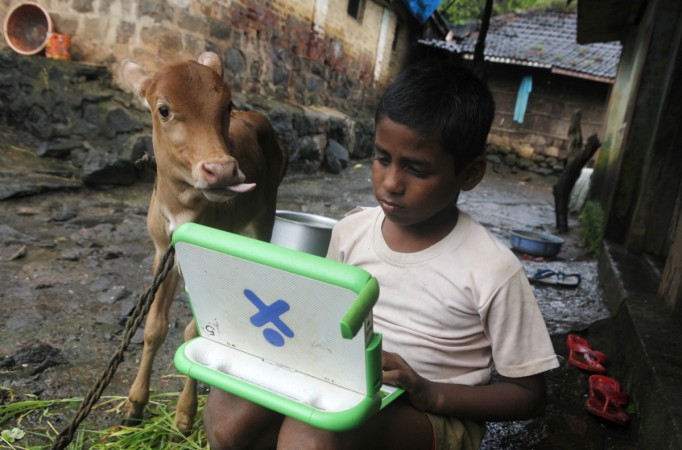 Shares of Educomp Solutions Ltd. surged in trade on Monday after the company announced a joint venture with Ebix Software India Pvt Ltd.
The share prices traded up 5.54 percent at Rs. 13.90 apiece on the BSE after its subsidiary Educomp Software Limited joined Ebix software to form Ebix Educomp Learning Private Limited.
In the newly formed venture, Ebix software will hold the majority stake at 51 percent, while the remaining 49 percent will be held by Educomp.
The joint venture has been formed with an aim to bid for larger government tenders for education related projects.
"The purpose of the joint venture is to bid for education related government tenders wherein Ebix Software India Private Ltd., and Educomp Software Limited will complement their operating expertise and target large tenders, with Ebix Software India Limited also acting as the funding partner," as disclosed in Educomp's corporate filings.
The joint venture is a strategic move for Educomp to boost its revenues. As of September 2015, the company has been reporting net losses for the last 11 consecutive quarters.
As the company expanded its education services to smaller cities, irregular payments from schools coupled with high cost for expansion in such locations had pushed the company into debt.
Following a corporate debt restructuring programme in 2014, the company has been selling stake in non-core businesses in the U.S. and Singapore to cut debt, produce capital and narrowed its focus to online education solutions, as reported by the Mint.
In another report, the Mint revealed that Educomp had a total debt of Rs. 3056.99 crore as of September 2015 quarter. Banks which had lent to the company were considering the option of acquiring a majority stake in the debt-ridden firm under RBI's debt restructuring provision.
In October 2015, Educomp sold its stake in Singapore-based Wizlearn Technology Pvt Ltd to pay off debt. The company had acquired Wizlearn for $4.6 million in 2007.