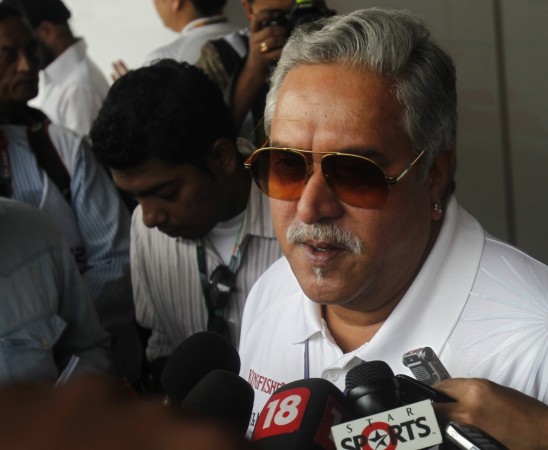 The Enforcement Directorate (ED) has asked the passport office in New Delhi to annul the passport of Vijay Mallya, the Indian Express reported. Mallya did not turn up even after being summoned by the ED three times in the recent past.
The law enforcement agency is investigating a money laundering case against Mallya who's accused of siphoning a portion of Rs. 900 crore of IDBI's loan to foreign shores for purposes beyond the loan terms.
NDTV reported that the ED has written to the passport office, complaining Mallya's non-cooperation with the investigation. It also added that Mallya has been unable to offer "reasonable justification for skipping summons thrice."
Mallya, without appearing personally before the ED, had, however, responded to its third summons notice by writing to it through his legal counsel seeking an extension until the end of May. He had even suggested that his legal counsel will extend help to ED in facilitating the probe.
This was the second extension Mallya had requested in two weeks, and the liquor baron's constant excusals from deposition was expected to be taken up by the ED for a stringent action. An ED source was quoted as saying: "A legal action might be in store as summons can be issued a maximum of three times under the Prevention of Money Laundering Act (PMLA)."
The news channel explained that once anybody skips the summons thrice, then the agency has two options before it: to annul his/her passport or to file for a non-bailable warrant against the individual.
The consortium of 17 lender-banks led by State Bank of India (SBI) had approached the court to get Mallya's passport impounded and bar him from leaving the Indian shores. The consortium accused him of defaulting on loans to the tune of Rs. 7,000 crore with regard to Kingfisher Airlines alone. His other concerns owe another Rs. 2,000 crore to the banks.
All of Mallya's repayment proposals so far have been rejected by the lender banks. The Supreme Court on April 7 directed the debt-fraught baron to deposit with it a substantial amount to prove his bona fides and to begin a meaningful settlement. The court also directed him to disclose his assets as well as the assets owned by his wife and children by April 21.