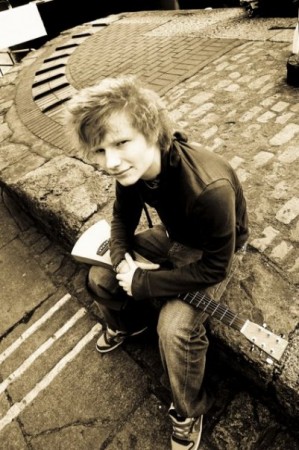 Ed Sheeran celebrates his 24th birthday on 17 February, Tuesday.
The English musician was born in West Yorkshire, England, as the youngest son of John Sheeran and Imogen Lock and his full name is Edward Christopher "Ed" Sheeran. Though the celeb was raised in England, he has also spent some years in the United States.
When Ed was four years old, he began his journey to the world of music as a choir member in a local church, and his first music recording was done at the age of 15.
He also learned guitar at a very young age and before gaining popularity, the singer worked as a guitar technician with a two-piece alternative band "Nizlopi".
Although "The A Team" singer can play piano, cello, bass and drums, he brings only his guitar onto the stage. The most expense guitar owned by the celeb is a Martin guitar from 1907, which he bought for $7000.
During his musical career, the "Lego House" singer won two Brit Awards for "British Breakthrough Act" and "Best British Male Solo Artist" in 2012. He was also nominated for "Best New Artist" at the Annual Grammy Awards in 2014.