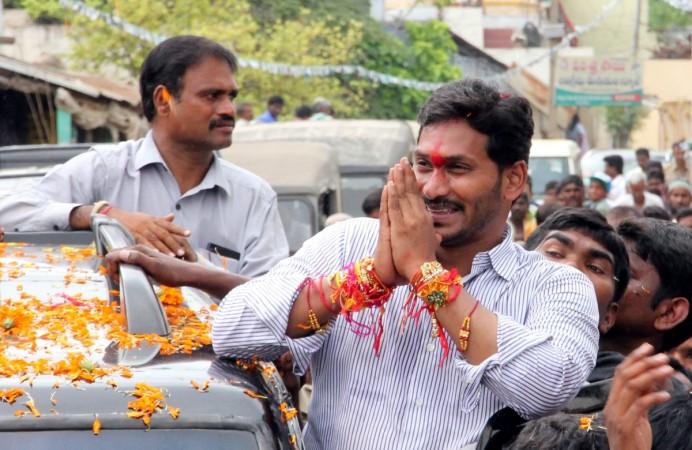 In a major setback to YSR Congress chief YS Jagan Mohan Reddy, the Enforcement Directorate has named his wife YS Bharathi as an accused in the Bharathi Cements case under the Prevention of Money Laundering Act. The ED has filed a charge-sheet before a special CBI court and named Bharathi for the first time in relation to the case.
Bharathi has been named as accused number 5 in the chargesheet along with Reddy himself, Bharati Cement's V. Vijaya Sai Reddy, Silicon Builders' J. Jagan Mohan Reddy, Classic Realty, Saraswati Power and Industries Pvt. Ltd among others.
The CBI has so far filed 11 chargesheets in the case but this is the first time that Reddy's wife Bharathi has been named in the case either by the CBI or the ED.
Earlier in 2016, the ED had registered a case against YS Jagan Mohan Reddy and others on the basis of a 2013 CBI chargesheet in the Raghuram Bharathi Cements case. The ED had attached properties of Jagan and others worth Rs 750 crore, which included fixed deposits in the name of Jagan's wife Bharati Reddy under the Prevention of Money Laundering Act.
The ED has said that it has found money transactions in the name of Bharathi Reddy in the Raghuram Cements deal. According to the investigation agency, funds were routed into Raghuram Cements through Sandur Power, Caramel Asia Ltd. and other companies using Hawala routes. The ED has also requested the court that the accused should be punished under Section 3 of the Prevention of Money Laundering Act. The ED's investigation was primarily focussed on the flow of investments into Raghuram Cements and other companies belonging to YSR Jagan Mohan Reddy.
The CBI chargesheet suggested that about 2.037 acres of land in Kadapa district was granted on lease to Raghuram Cements and also mentions that a loan was sanctioned by the OBC. It also talks about the investments that were made in the company.