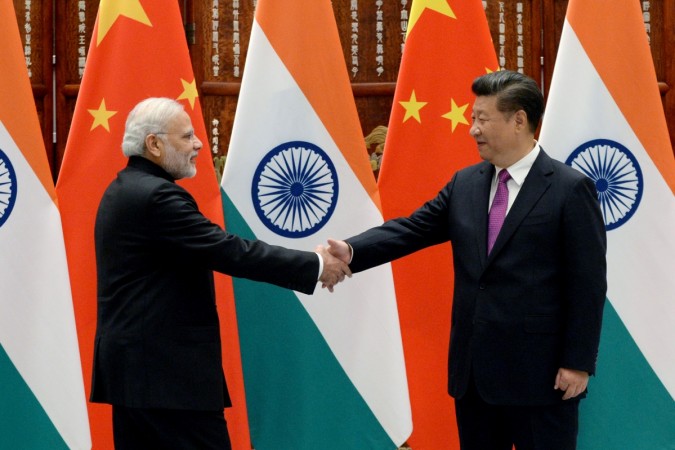 The Economic Survey 2017 may have just hinted at something unpalatable to Prime Minister Narendra Modi and finance minister Arun Jaitley: India's GDP growth rate for FY2017 could be lower than that of China's 6.7 percent for calendar year (CY) 2016. The Survey tabled in Parliament on Tuesday said India's economic expansion is likely to be in the range of 6.50-6.75 percent.
Read: Economic Survey 2017 tabled; highlights of the report
"The cash squeeze in the meantime will have significant implications for GDP, reducing 2016-17 growth by ¼ to ½ percentage points compared to the baseline of 7 percent," the Survey, authored by the Chief Economic Adviser, Arvind Subramanian, said.
China had released its provisional growth data a few days ago and said its economy grew at 6.7 percent in CY2016, down from 6.9 percent in CY 2015. "According to the preliminary estimation, the gross domestic product (GDP) of China was 74,412.7 billion yuan in 2016, an increase of 6.7 percent compared with last year," the National Bureau of Statistics of China said in a statement.
Demonetisation seems to be bringing Modi closer to Chinese president Xi Jinping; not just that, it could also strip India of its fastest-growing economy status.
China's growth rate slowed down to a 26-year low last year for various reasons, both external and internal. China is the second-largest economy of the world, after the US.
The projection for FY2018 is also not so encouraging, if the Survey's lower end of the estimate is any indication. "...the real GDP growth in 2017-18 is projected to be in the range of 6¾-7½ percent.," the report said.
On the introduction of much-awaited universal basic income (UBI), the Economic Survey said "it is a powerful idea whose time even if not ripe for implementation, is ripe for serious discussion."
The Survey did not have any adverse impact on the stock markets but reports of a legislation introduced to place tough conditions for granting H-1B visa dragged shares of Infosys, TCS, Wipro and other IT stocks.