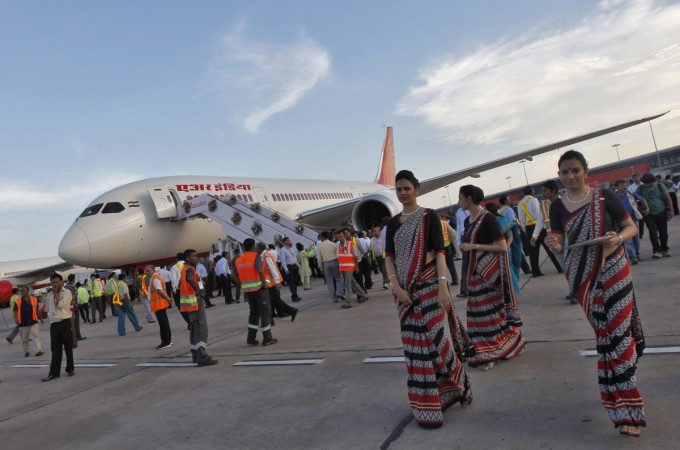 Air India, the state-run carrier, found an indirect mention in the 319-page Economic Survey 2017, but it may not bring cheers to the approximately 20,000 employees of the airline. Chief Economic Adviser Arvind Subramanian was not happy with efforts to make it "world class."
Read: Air India hits back after being ranked 'third-worst performing' airline
Air India had earned an operating profit of Rs 105 crore in 2015-16, the first time since its merger with Indian Airlines about nine years ago; the ailing airline had incurred net loss of Rs 2,636 crore in the preceding financial year. The carrier's total income rose to Rs 20,526 crore in 2015-16.
"The most well-known example is the difficulty of privatising public enterprises, even for firms where economists have made strong arguments that they belong in the private sector. Consider the civil aviation sector. Defying history, there is still the commitment to make the perennially unprofitable public sector airline 'world class.' Moreover, policy reform in the sector has been animated as much by an interventionist as liberalising spirit, reflected for example in restrictions on pricing," Subramanian observed.
A few days ago, the national carrier's 20,900 employees had reasons to cheer after it was announced that they would get a hike of 2 percent, lifting the salary freeze imposed in 2012.
"In view of the operating profit of the company for the financial year 2015-16, it has been decided that yearly increment rate for all categories of permanent employees of Air India and its employees posted in subsidiaries will be applicable at 2%," the Mint quoted A Jayachandran, executive director, finance, as writing to his employees on January 19, 2017.
Air India Express, the budget carrier of Air India, recorded net profit of Rs 415 crore for six months ending September 2016, while revenues stood at Rs 1,897 crore.
Air India's share in the domestic passenger traffic is about 13.5 percent, with the market leader being budget carrier IndiGo.