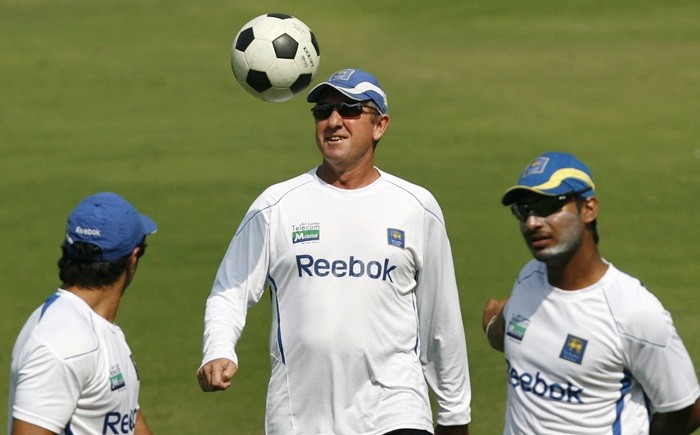 The England and Wales Cricket Board (ECB) have just announced the signing of Trevor Bayliss as their head coach. They posted the news on their website and also through their official Twitter handle on Tuesday.
Bayliss, who is currently the coach of New South Wales (NSW), will join the English side just ahead of the Ashes Series, which is scheduled to start in July.
ECB's newly-appointed Director Andrew Strauss expressed delight on signing Bayliss for the top job.
"His expertise in the shorter forms of the game will be vital as we build towards three major ICC events over the next four years; the ICC World T20 tournament in India in 2016 and the ICC Champions Trophy and ICC Cricket World Cup which will be staged in England and Wales in 2017 and 2019 respectively," Strauss told the official website of the ECB.
"Trevor will also work well with Paul Farbrace, an exceptional coach who will continue as Assistant Coach after helping us to an outstanding victory over New Zealand in the 1st Investec Test of the summer. This has been a very competitive recruitment process and we're grateful to all of the candidates who showed their interest in this role. I'm excited to have him on board," Strauss added.
ECB was looking for a coach for quite some time and finally decided on Bayliss. There were a number of rumours floating around that former Australian pacer Jason Gillespie was supposed to be offered the top job by ECB, but Gillespie ruled out the possibility and instead said he is backing Bayliss.
"It's an honour to be appointed England Coach. There's a great opportunity to help Alastair Cook and Eoin Morgan shape the direction and development of their respective teams. I am also looking forward to working alongside Paul Farbrace once again as we have a similar outlook on the game, get on well after two years working together and have kept in touch," said Bayliss, after being appointed as England's new head coach.
"What particularly excites me about the role is the chance to work with a very talented group of players. I firmly believe that the team has a bright future and I'll be doing everything I can to help them realise their potential and achieve success on a consistent basis," added Bayliss.
Bayliss has had an impressive track record before signing up as England's new coach. Bayliss took Sri Lanka to the finals of the ICC Cricket World Cup in 2011 and ICC World Twenty20 in 2009. He also helped Kolkata Knight Riders (KKR) win the Indian Premier League (IPL) in 2012 and in 2014. He also powered Sydney Sixers (SS) to the Australian Big Bash Twenty 20 and Champions League Twenty 20 titles.