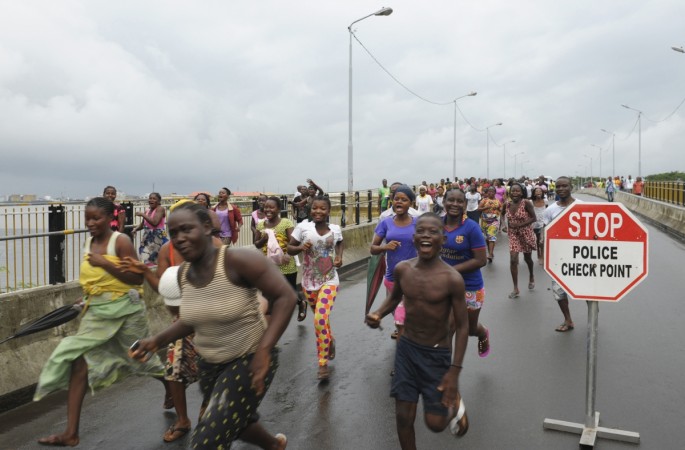 The streets of the seaside district of West Point, in Monrovia, Liberia, were teeming with people, who celebrated the lifting of the quarantine in the impoverished neighbourhood, by the government.
More than 1,500 people have died due to the virus in the four West African countries of Guinea, Liberia, Sierra Leone and Nigeria. The Liberian government had, previously quarantined the low-income neighbourhood, after an Ebola centre was attacked by a crowd of people, allegedly from the area. This attack on the Ebola centre allowed the infected patients to flee from the hospital, which probably resulted in the spreading of the virus even more.
The quarantine, however, did not go down too well with the locals either. They did not like the fact that they were cut off from the rest of the country, and indeed the world, in spite of living in the heart of the country's capital. They vehemently protested this quarantine and the police also reacted in kind, throwing tear gas, firing bullets, and even killing a young boy.
However, the people of West Point woke up early on Saturday, to find that the police had gone, taking all their tear gases, and bullets and roadblocks with them. Their protests had worked! The quarantine had finally been lifted and they were no longer cut off from the rest of the world!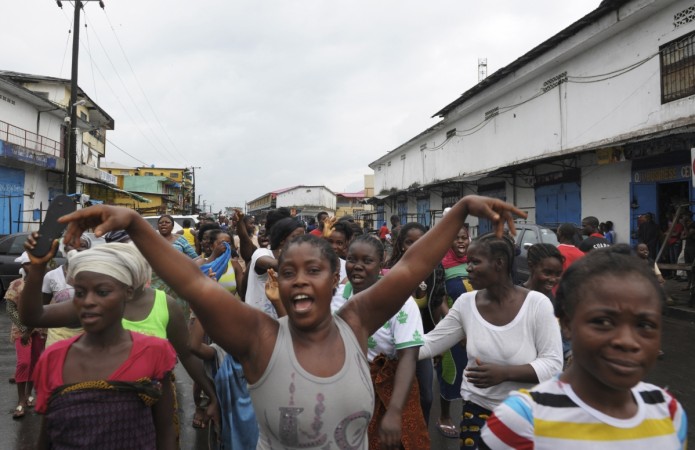 The news spread across the community like wildfire, and soon, the streets were teeming with people, celebrating the end of the curfew. While some marched down the roads chanting "we are free, we are free," others just rolled about on the pavements, unable to contain their joy.
"I tell God thank you. I tell everyone thank you," Koffa, a woman who lives in West Point, told Reuters.
Ellen Johnson-Sirleaf, President of Liberia, however, does not seem to have loosened her grip on the administration of the country, especially at this time of emergency. With news coming in of doctors refusing to report to duty, in neighbouring country Nigeria, the President has announced that the government officials who shun their work or flee from their country, would be immediately dismissed from their services. She has also ordered an official probe into the shooting at West Point during the curfew.
However, many are not sure whether lifting the quarantine at West Point was the right thing to do. People are afraid that the police might have left the area due to the violent protests, but there may still be traces of the Ebola virus in the community. A scenario that could be even worse is that the people of the community, buoyed by their new "success" could go on to attack more Ebola centres in the capital, further spreading the disease.