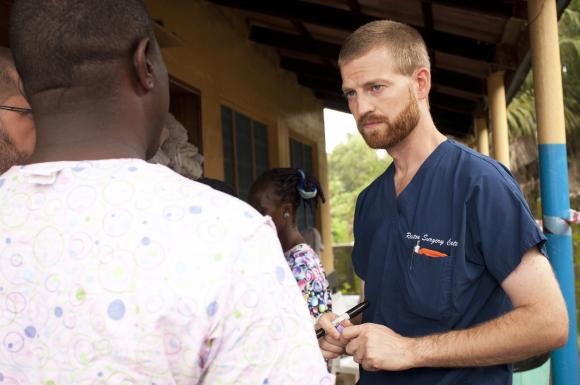 An American doctor, who was being given experimental treatment for the deadly Ebola virus, has been released, on Thursday, from the hospital where he was being treated.
Dr Kent Brantly, who had contracted the disease while working with some patients in West Africa, had been flown in to Atlanta in USA, where he was being treated. The authorities of the Emory University Hospital confirmed at around 6 am EDT (4 pm IST), that Dr Brantly has been released from the hospital, after he exhibited full recovery, according to Reuters.
Another American citizen who had contracted Ebola in West Africa, Nancy Writebol, is also expected to be released later today. Dr Brantly was admitted to the hospital on Saturday, 2 August, while Writebol was flown in three days later. The hospital authorities are expected to hold a press conference later today, to provide detailed information about the progress of the two patients, and why they are being released.
Both these American health workers were treated with the ZMapp vaccine, which was created by a US firm. Brantly and Writebol were the first people on whom this drug has been used. The fact that they seem to have been cured of the virus gives a lot of hope to the four Ebola-hit countries in West Africa – Guinea, Liberia, Sierra Leone and Nigeria.
However, there are very few doses of this vaccine, while the more than 2,000 people are affected by the virus. Yesterday, three Liberian doctors, who had contracted Ebola were given the ZMapp vaccine, and reports said that they were getting better.
"Today I join all of our Samaritan's Purse team around the world in giving thanks to God as we celebrate Dr Kent Brantly's recovery from Ebola and release from the hospital," said Franklin Graham, President of the Samaritan's Purse, in an official statement. "Over the past few weeks I have marvelled at Dr Brantly's courageous spirit as he has fought this horrible virus with the help of the highly competent and caring staff at Emory University Hospital."
"We have more than 350 staff in Liberia, and others will soon be joining them, so please pray for those who have served with Dr Brantly - along with the other doctors, aid workers and organisations that are at this very moment desperately trying to stop Ebola from taking any more lives," he added.