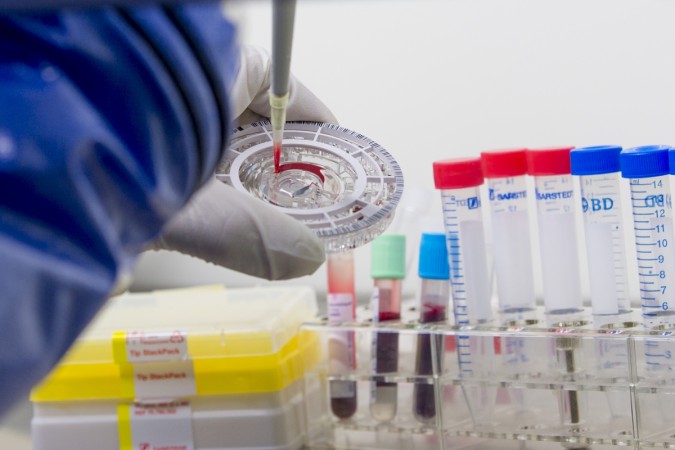 Three health care workers, who had contracted the deadly Ebola virus, have been administered the ZMapp experimental vaccine, which has been developed by a US firm, and the effect of the vaccine on them seems to be positive.
The three doctors who received the vaccine are Dr Aroh Cosmos Izchukwu from Nigeria, Dr Abraham Borbor and Dr Zukunis Ireland from Liberia, according to Reuters. These three doctors were the first West African people to have received the experimental treatment; which has been given by the US to the West African countries, to treat the people who have contracted the virus.
Although the fact that the doctors' health seems to be improving after the drug was administered, a respite from the virus seems far from view. Additionally, these vaccines are very few in number. In Liberia, 466 people have died and another 834 are suspected to be carrying the virus. However, only three doses of the vaccine have been sent to this country.
This minuscule number of experimental doses also brings in the ethical question of 'how one decides who to give the doses to'. The authorities in the country seem to have played it safe by choosing those victims who, if get cured, could jump straight back into the health care wagon and save more lives.
Prior to this, two health care workers from the US, who had contracted the virus while treating patients in a missionary in West Africa, were administered this drug, and seem to be making steady progress towards recovery.
A Spanish priest, who was also working with patients in West Africa, contracted this virus. He was also given this experimental vaccine. However, unlike the two US health workers, he succumbed to the disease.
This still proves that the vaccine may not be a cure for the virus. Or, the Spanish priest's case could be just a one-off incident. Either way, the number of these vaccines seems to be too low to make a major impact on the Ebola outbreak.
Recently, Canada announced that they would donate 800 -1,000 doses of another experimental vaccine, which they have developed, to the West African countries. If this vaccine works, it may help curb the outbreak to a great extent. But with the US Centres for Disease Control and Prevention reporting 2,240 Ebola cases in West Africa, they'll need around double the amount of doses to stop this outbreak.