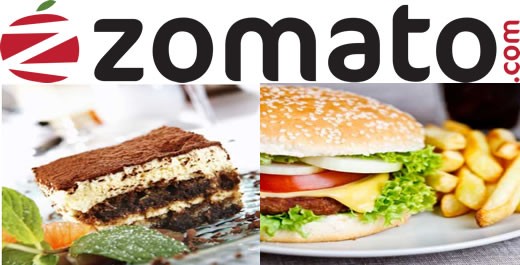 Most working individuals prefer to stay indoors and relax during the weekend. But, a good weekend is incomplete without good food.
One of the advantages of living in a big city is you can rest assured that you will be able to eat well even if you don't go to a restaurant. The growth in the food industry in recent years has seen advancement in the food delivery system.
Here's a list of the 6 most essential food delivery apps you must try out if you don't intend to move out of your home:
Faaso's
If you have ever ordered food from Faaso's, you must know that its Chicken Delight Rice Feast is the one to savour. However, that might not be so savoury if you got to head over to the place yourself to place the order. Since Faaso's is already a very popular fast food joint in Mumbai, Bangalore, Ahmedabad and Pune, its delivery system is also quite effective and fast. The app it has for the purpose is not only simple but is "to-the-point" by allowing you to customize your orders in multiple ways. You can later opt for cash on delivery or use the app to make an online payment or pay using your credit/debit card. The app also allows you to track your orders. You can download the app for Android, iOS and Windows Phone.
Just Eat
If your weekend involves more than just wraps and rice feasts, the Just Eat app is what you need to bring a bit of variety into the menu. The Just Eat app could be tagged, more or less, the same as the other very popular Foodpanda app (we shall talk about that later). Apart from that, it offers you access to a large number of menus and restaurants, aside the ability to pay using cards or cash on delivery. The Just Eat app is applicable for nine Indian cities, including Delhi, Mumbai, Hyderabad and Chennai. You can download the app for Android, iOS, Windows Phone and Windows 8.
Foodpanda
Talking about Just Eat, the Foodpanda app is more or less the same deal. However, we would rate the Foodpanda app ahead of Just Eat's (considering the service). Foodpanda is the most popular online food delivery service in India and it allows you to create a profile for you to save your favourite restaurants and make quick orders the next time. Via the app, you could also avail coupons and discounts, while also opting for different payment methods, including credit or debit cards and cash on delivery. The Foodpanda app is available for Android, iOS and Windows Phone.
FoodMingo (Only for Hyderabad)
This one goes out for all those staying in Hyderabad. The FoodMingo app boasts a collection of over 200 restaurants from the city, covering a wide variety of cuisines. The app, available for Android, iOS and Windows Phone, like others, lets you place orders online, apart from choosing from a set of payment options, including cash on delivery, net banking and credit/debit cards. The app also shows exclusive deals that some of its partner restaurants may have on offer.
TravelKhana
Of all the apps we have talked about so far, this one remains to be one of the most essential. The TravelKhana app is a life-saver if you are on the move (say, a bus or a train journey), but don't want to eat at the prescribed pantry for the same. This amazing app lets you place an order for the food you want to eat, with the food being delivered to you at one of the stations on your route. The app, available for Android, offers a database of restaurants from across India, mostly along popular train routes. This means you can select any of the provided restaurants from the list and check out the cuisines on offer.
Zomato
Zomato requires no formal introduction. This is one of those apps that you will find installed in one out of every three smartphones in India. It is, by far, the best restaurant recommendation app out there and covers most Indian towns and cities with a massive database of restaurants and food outlets. The app is always in fine shape, thanks to the constant updates it keeps getting from the developers. Also, apart from offering restaurant recommendations, Zomato also maintains a sort of social network for foodies. The Zomato app is available for Android, iOS and Windows Phone.