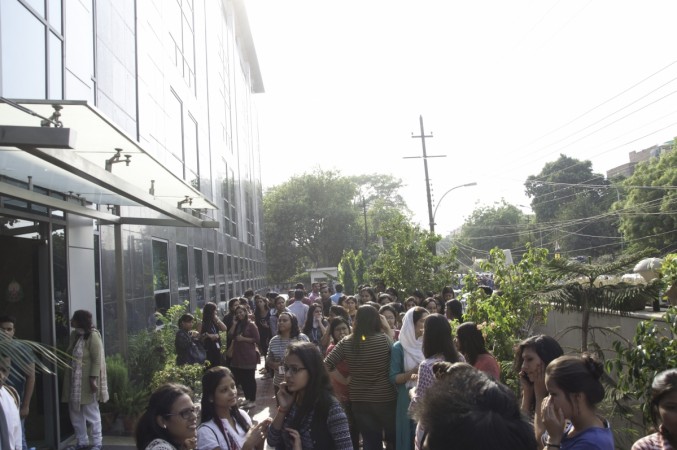 UPDATE: 8:08 p.m. IST — According to the preliminary findings, 6.9 magnitude earthquake hit 74 km Southeast of Mawlaik in Myanmar, the United States Geological Survey (USGS) said.
The epicenter of the earthquake was 396 km north of Myanmar's capital city Naypyidaw, the Associated Press reported.
Germany's Research Center for Geosciences said the quake measured 7.1. The European Mediterranean Seismological Centre had earlier said the magnitude of the earthquake was 7.
No casualty has been reported as yet.
Prelim. Report M6.9 - 74km SE of Mawlaik, Burma You can report feeling the earthquake at: https://t.co/OHAGBU6O0l pic.twitter.com/EjUwVGaqCl

— USGS (@USGS) April 13, 2016
No incident reported as of now, waiting for reports coming from border area: Mizoram Police on #earthquake near Indo-Myanmar border

— ANI (@ANI_news) April 13, 2016
Original Story —
A massive earthquake measuring 7 on Richter scale hit Myanmar Wednesday evening, Asian News International reported, citing the European Mediterranean Seismological Centre. The tremors were also felt in Kolkata and New Delhi.
Tremors were also felt in some other places in North and East India, including Arunachal Pradesh, Patna and Guwahati.
FLASH: Initial reports from European Mediterranean Seismological Centre says #earthquake of magnitude 7 hit Myanmar

— ANI (@ANI_news) April 13, 2016
Earthquake with magnitude 7.0 hits Myanmar. Tremors felt in many parts of North and East India. — ANI (@ANI_news) April 13, 2016
#Flash Tremors felt in Delhi

— ANI (@ANI_news) April 13, 2016
#Flash Earthquake in Guwahati, tremors felt in Kolkata as well. — ANI (@ANI_news) April 13, 2016
More details awaited.