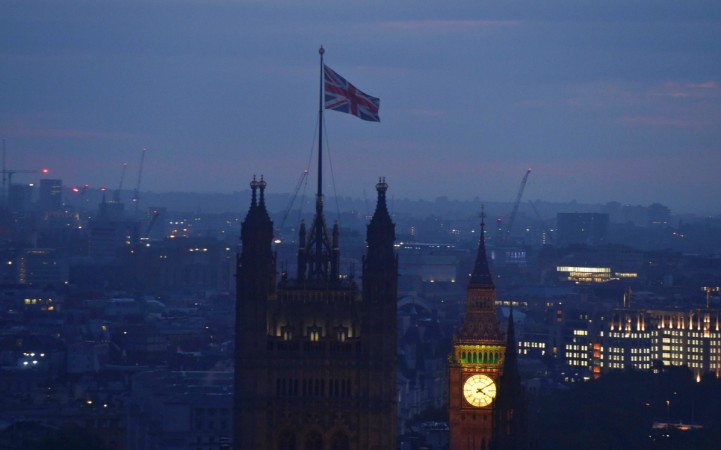 Going against analysts' predictions, the Untied Kingdom created history by deciding to leave the European Union on Friday, the Telegraph reported.
At present, more than 93 percent of the votes have been counted, and the "leave" campaign has won 51.8 percent, while the "remain" camp has garnered 48.2 percent of the votes.
"I'm so greatful to the British people for stranding up to all the scaremongering and the threats and the blackmail ... and just showing good British grit and common sense," MEP David Campbell Bannerman told the publication.
India's reaction to Brexit
An Indian finance ministry official on Friday said India had the "firepower" to withstand Britain's exit from the European Union (EU). It would speed up growth programmes to offset the impact of the U.K. quitting the bloc. The South Asian nation does not expect its foreign trade to suffer due the impact, Reuters reported.
"India is prepared for all eventualities," Shaktikanta Das, Economic Affairs secretary, was quoted as saying by the agency.
India's ministry of external affairs tweeted as saying-
Have seen the results of the British referendum on EU membership reflecting the choice made by the British people on the issue: MEA #Brexit

— ANI (@ANI_news) June 24, 2016
Here are some of the reactions on Brexit
Nigel Farage, Leader of U.K. Independence Party (UKIP) and member of European Parliament for the South East of England also expressed his view on Twitter.
We've got our country back. Thanks to all of you. #IndependenceDay

— Nigel Farage (@Nigel_Farage) June 24, 2016
BREAKING: Sinn Fein says "British government has forfeited any mandate to represent economic or political interests of people in N Ireland"

— Marc Mallett (@MarcMallett_UTV) June 24, 2016
Meanwhile, Australian Prime Minister Malcolm Turnball said the immediate impact of the U.K.'s referendrum will be very limited. In a press statement, Turnball said "the impact on Australia immediately, directly, from a legal point of view, will be very limited because it will take some years for the United Kingdom to leave the European Union, to negotiate an exit. However, we've seen already large falls on stock markets and there will be a degree of uncertainty for some time," the Guardian reported.
Here are tweets from others:
Reasonable fear tho. If you stole from the whole world - karma dictates the world is coming for you. #Brexit

— Nazeem Hussain (@nazeem_hussain) June 24, 2016
Brexit win will see beginning of deglobalisation. If Trump wins in US globalisation will virtually reverse. India must work on alternatives

— S Gurumurthy (@sgurumurthy) June 24, 2016
Britain's Prime Minister David Cameron thanked Britons for staying together.
Thank you everyone who voted to keep Britain stronger, safer & better off in Europe - and thousands of @StrongerIn campaigners around the UK — David Cameron (@David_Cameron) June 23, 2016
Congrats Britain for not listening to the pundits, fat cats and all those who upheld the status quo & voting for your sovereignty.

— vir sanghvi (@virsanghvi) June 24, 2016

Post-#Brexit blacklash continues at restaurants across the EU as all English breakfasts are deported

— (((Musa Okwonga))) (@Okwonga) June 24, 2016