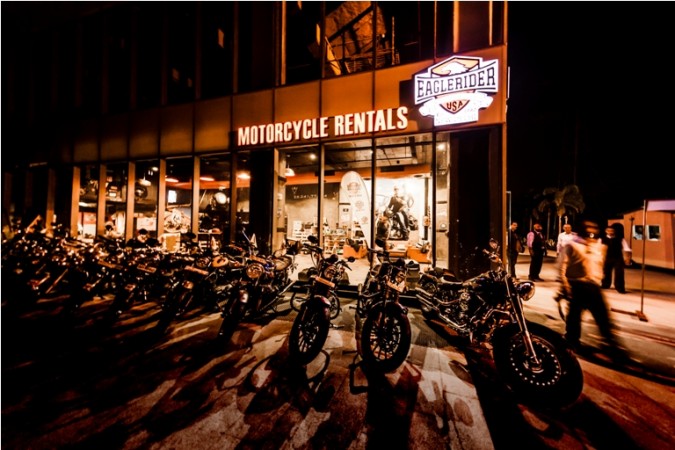 US-based motorcycling experience provider EagleRider has announced the opening of its first India franchise in New Delhi. EagleRider India is incorporated to provide a differentiated motorcycling experience to the motorcycle enthusiasts in India.
The showroom will facilitate domestic and international travellers to hire luxury motorcycles on self-drive and pre-determined guided tours or tailor-made adventure holidays within India and neighbouring countries like Nepal, Bhutan, and Myanmar. The premium motorcycles can be rented on daily or longer durations and the store offers motorcycles, which includes a fleet of Harley Davidson, Triumph and Royal Enfield.
"EagleRider was launched in the year 1992 in USA and now has branches across the world. There is a growing need for luxury bike tours in India because of the number of people owning high-end motorcycles like Harley or a Triumph that cost nothing less INR 5,00,000 and move northwards. India has amazing motorable roads and is a popular tourist destination. The launch is reflective of the need for great motorcycle tours that are all about the experience of luxury," said Samar JS Sodhi, Founder Big Motorcycle Company, Franchise Owner EagleRider India.
The brand store showcases the brand's philosophy and the interior has been inspired by the love for motorcycles. The store features visual merchandising format and product displays and the riders will get a free open face DOT approved helmet. The riders will also have an option to rent safety riding gear, cameras and GPS and for the longer travel itineraries, EagleRider India will install saddle bags to carry luggage and if there are larger groups, a chase van to carry spares, luggage, camping gear, tech support, medical first aid, etc.