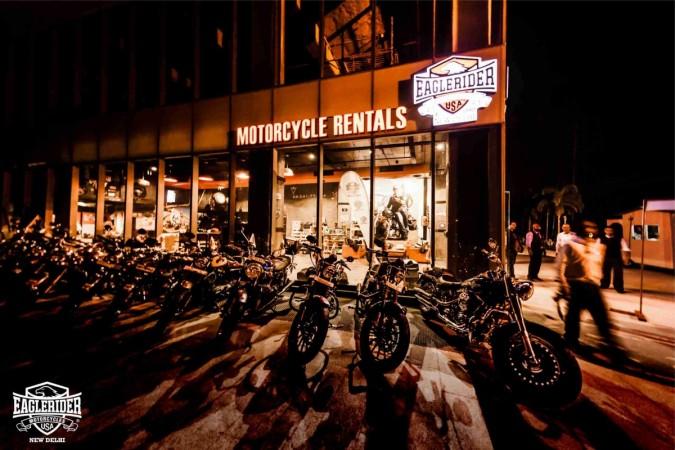 EagleRider India, luxury rental and touring company announced Big Motorcycle Ride, a ride from New Delhi to London. The ride has been scheduled from June 15 to August, 19 2017 and registrations for the 16-rider contingent have already begun on the EagleRider India website.
The big ride will cover two continents, 16 countries in 66 days. The journey covers around 20,000 odd kilo metres. After flag off from New Delhi, the ride will move to Nepal, Bhutan, Myanmar, China, Mongolia, Russia, Kazakhstan, Russia, Latvia, Lithuania, Poland, Germany, Netherlands, Belgium and France before reaching the destination, the United Kingdom.
EagleRider India assures the ride will witness scenic vistas, picturesque landscape across international borders and some of the roughest terrains in the world. Riders will enjoy multiple food zones of ethnicity and variety during the ride.
EagleRider India charges Rs 21 lakh per rider for the big ride. The amount covers motorcycle, return airfare to New Delhi, route planning and research, all permits and permissions, all Visas and Visa fees, chase vans, insurance for motorcycle and rider, all meals, accommodation, medical backup, riding gear, fuel and, spares and service.
"Every rider, once in their lifetime aspires to complete the big ride. Most bury it under all kinds of excuses; the chosen few decide it's 'now or never' and EagleRider India has decided that the time for the 'now or never' ride is here. EagleRider India, gives you that lifetime opportunity to be part of this Big Motorcycle Ride and live that fantasy," said Samar JS Sodhi, founder of Big Motorcycle Company, franchise owner EagleRider India.