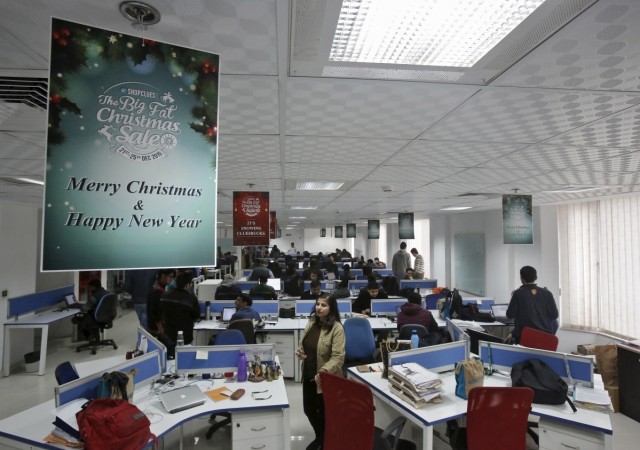 Low inflation in India is seemingly playing a dampener this year for the salaried class, with average remuneration expected to go up by 10.3 percent on an average this year.
The two happening sectors -- e-commerce and start-ups -- are projected to offer the highest hike of around 15.6 percent, according to a survey conducted by human resources consulting firm Aon Hewitt, BusinessLine reported.
Other sectors that are likely to offer salary increase higher than the average include Life Sciences, 11.6 percent, and electronic/print media, 11.2 percent.
The telecom sector lags behind at 9.7 percent hike, while the metals industry, reeling from low prices, is expected to offer a hike of approximately 9.3 percent.
The lowest hike of 8.8 percent has been projected for the financial services category.
The "Annual Salary Increase Survey 2015-16," based on data collected between December 2015 and January 2016 from 700 companies spanning 19 sectors, was released in New Delhi on Wednesday.
Low inflation in the country has supposedly influenced several companies' decision to lower the annual salary increase.
"The lower inflation rates in the economy have helped companies in deciding on the reduced salary increases without creating too much disruption in the lives of employees," the daily quoted Anandorup Ghose, partner at Aon Hewitt India, as saying.
The average hike is similar to 10.4 percent projected in the last two calendar years by Aon Hewitt.
"This is the 'new normal' and is a sign of market maturity and a cautious approach to stay competitive in the Asia-Pacific region," Ghose added.
Key talent attrition has increased from 5.9 percent in 2014 to 7.3 percent in 2015, according to the survey.