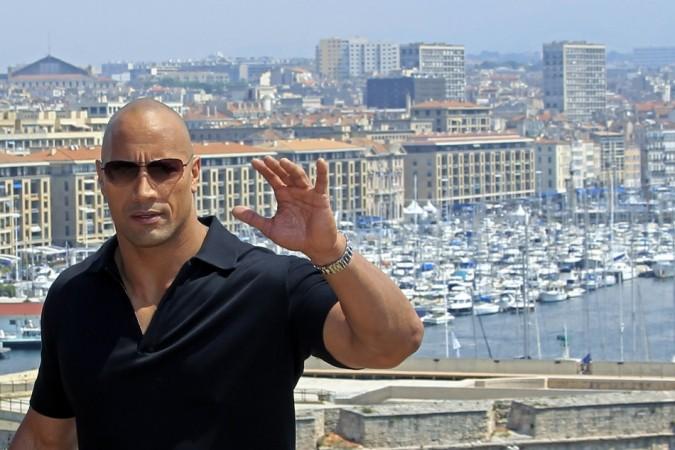 Jason Statham has refused to comment on the ongoing feud between his "Fast & Furious 8" or "Fast 8" co-stars Vin Diesel and Dwayne "The Rock" Johnson. When asked about Dwayne's controversial Instagram posts, Statham told PEOPLE that he does not want to be a part of it.
"I stay out of any bickering or any troubles that people have," Statham said, adding: "I have nothing to do with it and I don't want any part of it."
"Look, Dwayne's his own man and what he says he's entitled to say in his own way. And what he wants to say — you've got to ask him," he added.
Talking about his experience of working with the "Fast 8" team, Statham said that the cast of the team is phenomenal and he loved working with them.
Dwayne Johnson-Vin Diesel fight a publicity stunt?
"Fast 8" stars Diesel and Johnson's feud was the talk of the town, but reports suggest that it was nothing but a publicity stunt. According to reports, Diesel and Johnson are playing a prank to generate more publicity for the 2017 release and WWE's Wrestlemania.
"The Rock convinced Vin to ramp up the drama between them so they could turn it into a WWE match to help promote the April 2017 release of Fast 8," Life & Style magazine quoted an insider as saying.
"Fast 8", directed by F. Gary Gray and written by Chris Morgan, is the eighth instalment in "The Fast and the Furious" franchise. The cast also consists of Michelle Rodriguez, Tyrese Gibson, Chris Bridges, Lucas Black, Kurt Russell and Jason Statham.
Johnson and Diesel's fight apparently started during the final schedule of "Fast 8." The "Baywatch" star blasted his male "Fast & Furious" co-stars on Instagram and called them "candy asses."