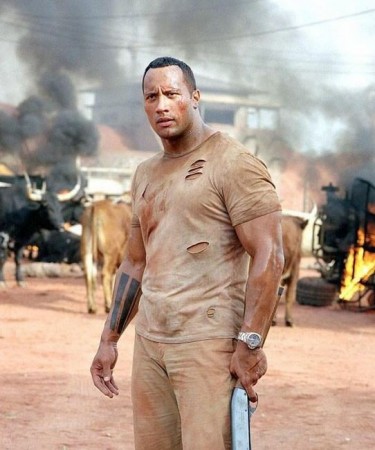 Dwayne Johnson aka 'The Rock' is alive and kicking but death hoaxes about him continue to circulate on Facebook.
The death hoaxes, or possible phishing scams, have gone viral on Facebook of late, despite the actor and former WWE wrestler's regular updates on his official Twitter handle.
A video, titled "Rest In Peace Dwayne Johnson 1972-2014", has also gone viral on Facebook. Website Malwarebytes Labs, in their report, has stated that users are attracted to watch the video, which reportedly shows Johnson's death during the shoot of the "Fast and Furious 7".
To watch the clip, users need to share the post on their page, following which they will fall victim to the scam. Unlike other scams, this one directs user to open another link, which installs a software program PUP.Optional.Bandoo on their devices, according to Malwarebytes Labs.
The website did not explain what the program does to the page or the device but they dubbed it as a "potentially unwanted program". They have a screenshot of the page, which shows that the video has been shared more than 28,383 times, with more than 54,000 likes.
Celebs fall victim of death hoaxes often, and Johnson is the latest star to join the list. Earlier this month, his fake death news started doing the rounds when Global Associated News, known for spreading false news of celebrities' deaths, reported it.
Also, hoaxers created a fake Facebook page "R.I.P. Dwayne Johnson", which stated that the actor died while shooting for his film "Fast & Furious 7". [Read the report here]
However, the actor posted a photo with his film's team members on Saturday, playing down all reports.
Strong 1st day of shooting, SAN ANDREAS. My brilliant team - Peyton, Flynn & Garcia. #SpielbergInspiresUsAll pic.twitter.com/49AVv1oyEO

— Dwayne Johnson (@TheRock) April 26, 2014