The Diwali festival season is a time when companies make most of their sales. As consumers tend to spend more time on digital platforms than before, companies are turning to digital advertising to woo buyers.
According to a recent report, this year's festive season saw a spurt in digital advertising in India with Amazon topping the list of top digital advertisers during the season.
Adby Ventures, a Gurgaon-based firm that specialises in Opportunity Consulting, released a report tracking 10,000 active advertisers across the country in the festive month ending mid-October. The report compared advertising across different platforms (mobile, desktop, video) and mapped the increased activity of different industries in the festive season.
It has also released a comparison of the digital advertising adoption in India with other countries. India's digital advertising market is currently a tenth of the US, which has the highest number of digital advertisers.
Following the report for the festival season, Adby released a 'Digital Display' report for the month of October, where it detected nine percent more advertisers on digital platforms compared to the previous month of September.
Almost half of the estimated 10,000 advertisers detected on Adby's 'Digital Display report' advertised both on mobile and desktop, with nearly 2,500 advertisers relying solely on mobile display advertising. This is an important indicator of how mobile devices have penetrated into the lives of the consumers and advertisers alike.
Top digital advertisers in India in October:
The report also lists the top digital advertisers in the month of October with Amazon, including its retail and prime video business capturing the highest share of voice among all advertisers, which isn't surprising as Amazon ran a very good digital campaign for its festive "Great Indian Festival" sale this October.
Flipkart occupied the second spot, with Oppo, Australia Tourism, Hero Moto Corp, Usha Lighting, Samsung, Honda 2 Wheelers India, Piramal Housing and Kanakia Group completing the top ten.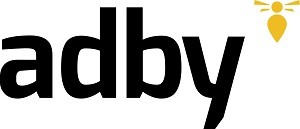 Meanwhile, Adby collects and reports this data using its Competitive Media Intelligence tool for advertisers, publishers and agencies. The data is used by advertisers and their agencies to know the competitor share of voice (i.e., the share of total advertising exposures that a brand gets) across all platforms – desktop, mobile web or app. Publishers use this data to understand their current and prospective client's advertising strategies and to plan their sales pitch and efforts with enhanced market intelligence.
"On time information about competitive developments gives you a critical edge in the market. Otherwise, by reacting later advertisers waste precious marketing dollars and publishers lose revenue opportunities," says Tanul Rustagi, Adby's in-house Economist.