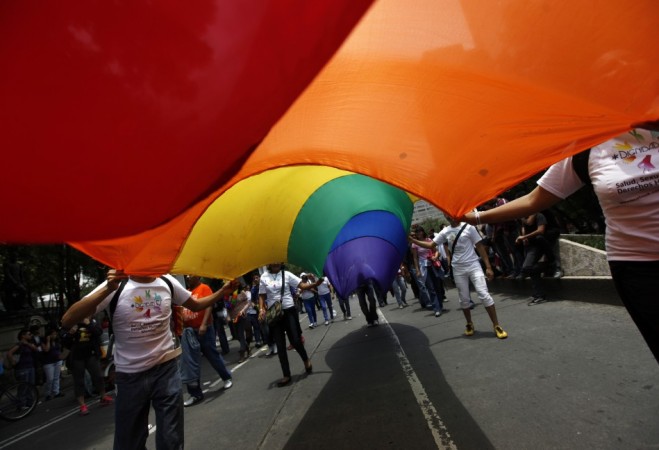 A website, which raked up quite an uproar over its plans to build Holland's first village exclusively for gay men and woman, has now been revealed as an elaborate hoax to raise awareness on homophobia.
The project, called "Gay Village" by its developers, claimed that it would give members of the lesbian, gay, bisexual, and transgender (LGBT) community a healthy environment, with luxuries including tennis courts, supermarket and a cooking school.
The project's developers had stated that a patch of forest land on the outskirts of Tilburg is where the gated community will be built. The average price of homes in the community was set at €250,000 ($340,800), it was announced.
The news was met with much opposition, reported The Independent. Those opposed the project had stressed that the plan promoted ghettoisation of people, and made them hide behind locked gates.
Peter van der Vorst, a Dutch radio presenter, tweeted that the village would be "a fenced gay ghetto" and added he hoped it was "a bad joke". Similarly, author Cornald Maas had said the "obsolete ghetto formation" was "disgraceful".
The public awareness hoax looked credibile as Tilburg mayor Peter Noordanus welcomed the plan and told the papers that the city was pleased to have a gay community in its borders. Similarly Henk Krol, a former MP and editor of the Gaykrant newspaper, and Paul Borger, head of the local branch of gay lobby group COC, joined in to show their support to the project.
The hoax was a PR stunt by Pink Monday (Roze Maandag), an LGBT event held in Tilburg. Pink Monday revealed in its statement that the hoax was created after it was found - based on figures from Dutch Central Office for Statistics - that 22 percent of gay men and 30 percent of gay women did not feel safe in the Netherlands.
"We are happy with the thousands of negative, and the fewer positive, reactions. It is great to hear that the majority is against the idea. All we wanted was to create an awareness, and we are certain that we succeeded in this," Roze Maandag organizers commented.