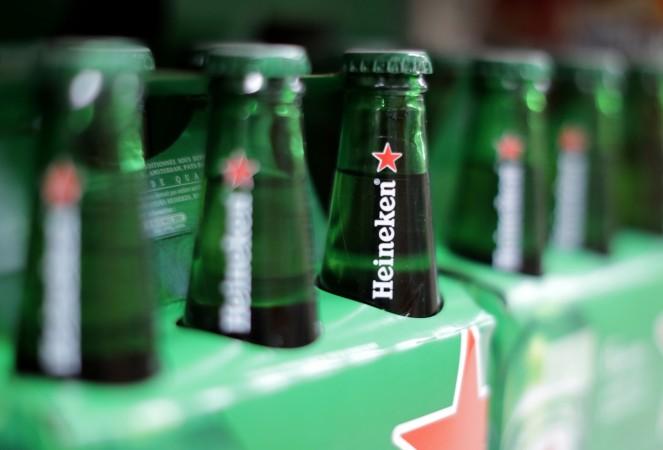 Dutch brewer Heineken said on Monday that it will acquire Brasil Kirin Holding SA, one of the largest beer and soft drinks producers in Brazil, for 664 million euros ($704 million). Heineken said it will become the second largest beer company in Brazil after the deal.
Also read: Infosys CEO Vishal Sikka says Indian jobs to be worst impacted by automation
According to a statement by Heineken, the acquisition will transform its existing business across the South American country by extending its footprint, increasing scale and further strengthening its brand portfolio with a stronger commercial platform to capture future profitable growth in an exciting beer market.
In 2015, beer volume in Brazil was 139 million hectolitres, making it the third largest market globally. Moreover, the premium segment of the beer market, which has outperformed the broader beer market in recent years, has a relatively low share compared to many other markets, providing a compelling and attractive opportunity for future growth, the beer maker said.
The transaction is expected to be dilutive to Heineken's margin in 2017.
Brasil Kirin, whose beers include Schin, Baden Baden and Eisenbahn brands, operates 12 production facilities with its own distribution network. The company has a particularly strong presence in the North and North-East Brazil, where Heineken currently has less exposure.
Brasil Kirin had a market share of approximately 9 percent in the Brazilian beer market in 2015. It also has a soft drinks business comprising carbonated drinks, bottled water and other beverages. The soft drinks portfolio, which has around 2 percent market share, includes the iconic Itubaína brand.
Brasil Kirin on Monday reported full-year results for the year ended December 31, 2016, with revenue of BRL 3,706 million (BRL 3,698 million in 2015) and an operating loss of BRL 262 million (BRL 322 million for 2015).
Heineken expects to deliver significant cost synergies from the acquisition through production efficiencies, including logistics and brewery optimisation, and through optimising selling, general and administrative expenses.
Completion of the acquisition is subject to customary regulatory approvals and is expected to take plac in the first half of 2017.