India is all geared up to celebrate Dussehra (Dasara), a Hindu festival that marks the victory of good over evil. Dussehra is celebrated on the 10th day of the Ashvin month, the seventh month in the Hindu calendar and this year the festival falls on October 11.
Dussehra, which is derived from Sanskrit word Dasha-hara meaning the removal of 10 bad qualities, is an important festival celebrated in India as well as Nepal. On this day, people burn huge effigies of King Ravana, his son Meghnad and brother Kumbhakaran across the country to celebrate the victory of good.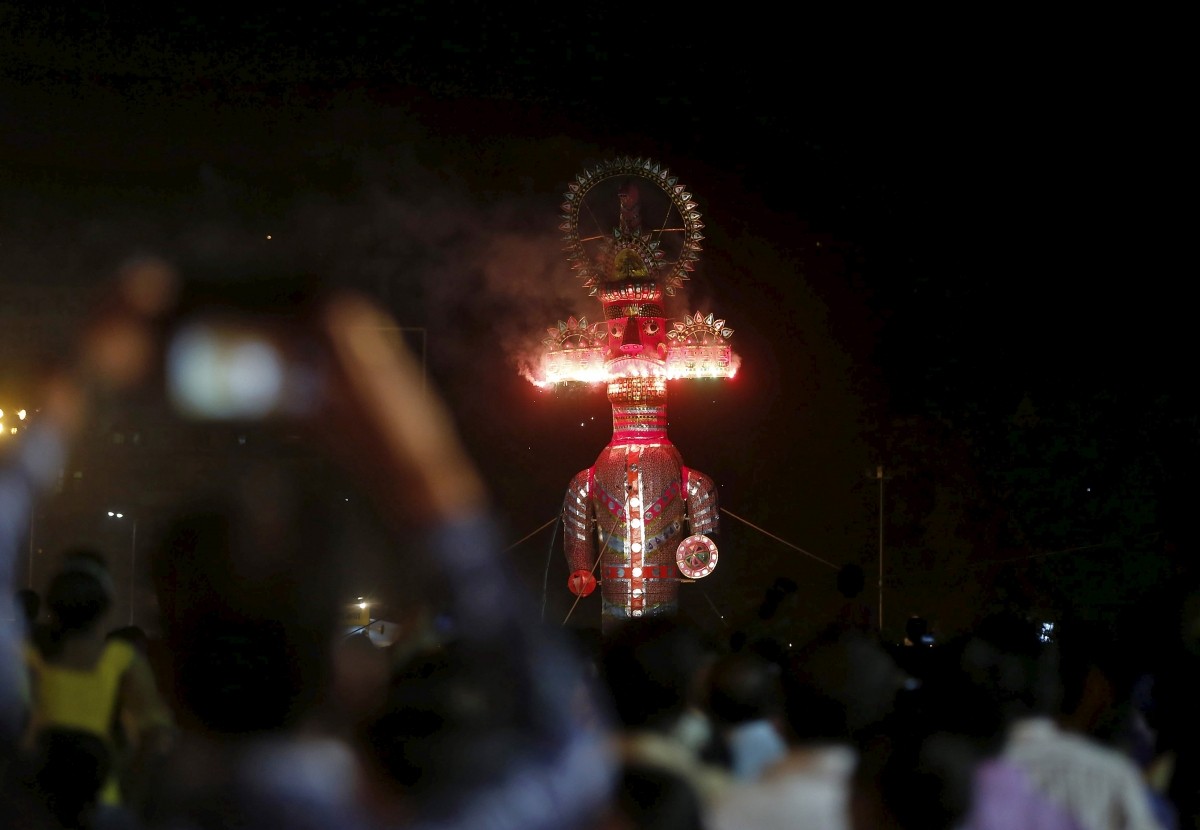 Why is Dussehra celebrated?
Dussehra, which is also called as Vijayadashami, marks the end of Navaratri and beginning of winter in India. According to Hindu mythology, Hindu god Rama killed Ravana on this day to rescue his wife Sita. The festival also marks the victory of Goddess Durga over the demon Mahishasura after fighting with him for 10 days and nine nights.
One of the important parts of the Dussehra in India is Ramleela. People in India attend Ramleela, a play that enacts Hindu deity Rama's battle to kill the 10-headed demon king Ravana. Ramleela is one of the oldest most popular dramas in India. On the day of Dussehra, hundreds of people flock to watch the play.
In photos how India celebrates Dussehra: