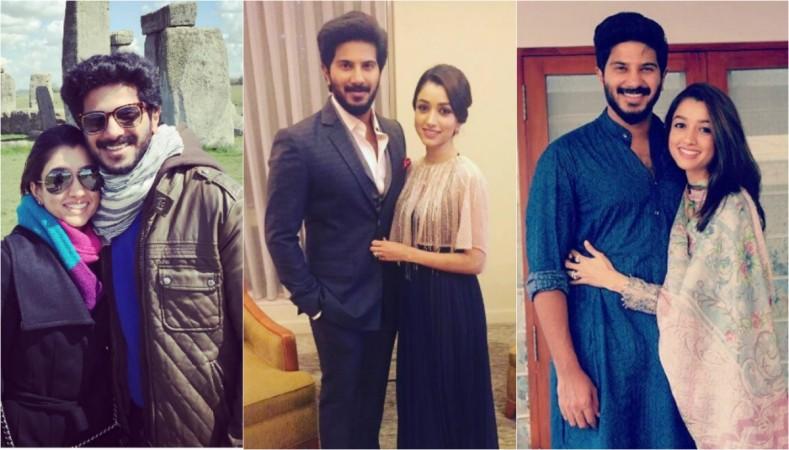 For South Indian actor Dulquer Salmaan, May 5 2017, was a special day in two ways. First, the actor's political romantic comedy entertainer Comrade in America (CIA) was released, and opened to a positive response from the audience. Second, he became a father and welcomed his baby princess to the world on the same day.
Check Comrade in America audience review
Dulquer himself announced the big news by sharing the hospital record of the baby via his Facebook page. "For all the immense love all of you shower upon us. For all the undying support you give us. For always rooting for us to do our best. Every release, every event, every news of ours lives you all share in our joy. In return I can only return our happiness, joy and gratitude [sic]," he wrote on social media.
Calling parenthood as his biggest dream, he also said that the arrival of the baby has brought changes to his life forever.
Today is unforgettable in more ways than one. My life just changed forever. We've been blessed with a drop of heaven. At long last my biggest dream came true. I got my princess. Amu got a mini version of herself.#mygirl #babyboo #princessdiaries #blessed #amume&boo #entirefamilies wrappedaroundherpinkie
Dulquer got married to Amal Sufiya on December 11, 2011, even before he made his acting debut with the Malayalam movie, Second Show.
Meanwhile, following DQ's Facebook post, a few memes surfaced online, not on him, but on Nivin Pauly's son Daveed Pauly. The adorable kid has already become the favourite of many, and people are eagerly waiting to see him on the big screen soon. In the memes, trolls have used the image of Daveed aka Dhadha's reaction upon hearing the birth of his future heroine. Not just Daveed, even Aju Varghese's twins Luke, Jack and Asif Ali's son Adam are also part of the memes.
Even megastar Mammootty, father of DQ, is now being called as the most good-looking grandfather in Kerala.
Check out celebrities' reactions to DQ becoming a father:
Midhun Manuel Thomas
Congrats and hearty welcome browie
Nishaa Joseph
Wow.. baby girl. God bless the family,, DQ the lucky man
Shebin Backer
Mashallah
Vinay Forrt
Very very happy for u my brother .. congrats.. stay blessed
Shebin Benson
Congrats dear
Adil Ibrahim
Mabrook.. Such a beautiful news.. masha Allah
Here is the Facebook post of Dulquer:
-