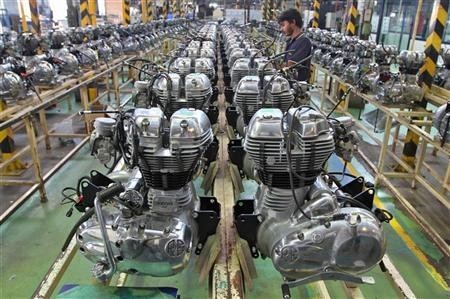 Volkswagen AG's Ducati is reportedly scripting its comeback in the Indian motorcycle market.
The OverDrive website reported that Ducati - one of oldest foreign brands in India's expanding two-wheeler market - is gearing up for a comeback in the country. The company, known for its failed partnership with Precision Motors in India, may arrive in the country alone this time. However, there are also views that it would continue its earlier association with Precision which helped Ducati get off to a good start. Reports suggest that Ducati would start its operations in the country by mid-2014.
"We consider India an extremely important part of Ducati's future global strategy and will strengthen our presence in the market with premium services and a larger network that will be in line with our global standards. Our entry into the Indian market is therefore a first step in this direction," said Cristiano Silei, Vice President Sales and Marketing of Ducati.
Several international brands are in lined-up to start their operations in India. UK's Triumph Motorcycles Ltd recently announced its entry in the sub-continent market, with 10 models priced between ₹5.7 lakh and ₹20 lakh (ex-showroom). Other brands like BMW Motorrad, Royal Enfield, Harley-Davidson and Yamaha Motor Corp are also seeking to expand their presence in market.
The ease of commuting and the latest technologies incorporated in motorcycles have raised the popularity of bikes among consumers in India. According to the Society of Indian Automobile Manufacturers (SIAM), the year 2013 has witnessed good growth in the luxury bike segment, when compared to 2012. The two-wheeler market is expected to double every four years till 2020.