The construction work of the world's tallest man-made structure has begun in Dubai. The man-made structure, which is named The Tower, will be the world's tallest building by 2020.
The foundation stone of the building was laid by Dubai's ruler Sheikh Mohammed bin Rashid Al Maktoum on October 10 at the Dubai Creek Harbour.
"Years ago, we launched Burj Khalifa, the tallest skyscraper in the world," Sheikh Mohammed said in the statement. "Today, we are celebrating the foundation of a new structure that represents another phase in our journey to be at the forefront of growth in various sectors."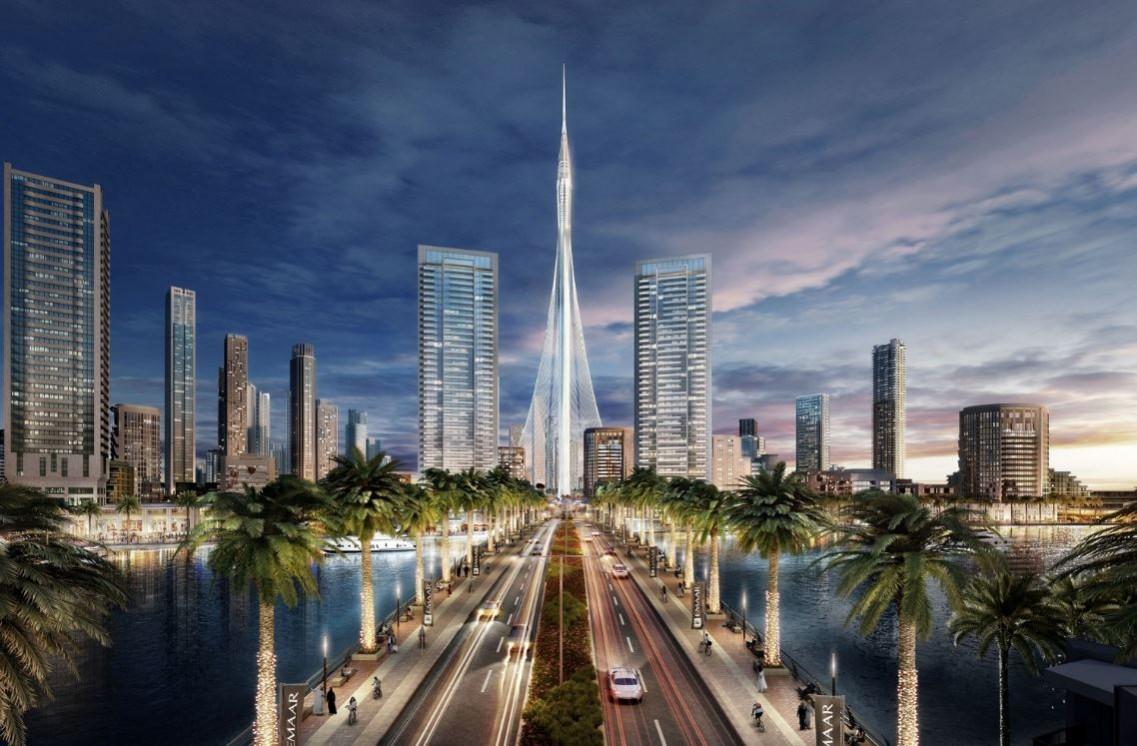 The Tower will beat the 828-meter (2,716 ft) tall Burj Khalifa, also in Dubai, to get the tallest man-made structure title. The Tower will be "a notch taller" than the Burj Khalifa by 2020.
Dubai's Burj Khalifa is currently the tallest building in the world, followed by the Shanghai Tower at 2,073 ft. The third tallest building is the Abraj Al-Bait Clock Tower in Mecca, Saudi Arabia, with a height of 1,971 ft.
China's Ping An International Finance Centre is the fourth tallest building with a height of 1,969 ft and South Korea's the Lotte World Tower is the fifth tallest man-made structure with a height of 1,823 ft.
Check out the photos of the world's tallest building below: