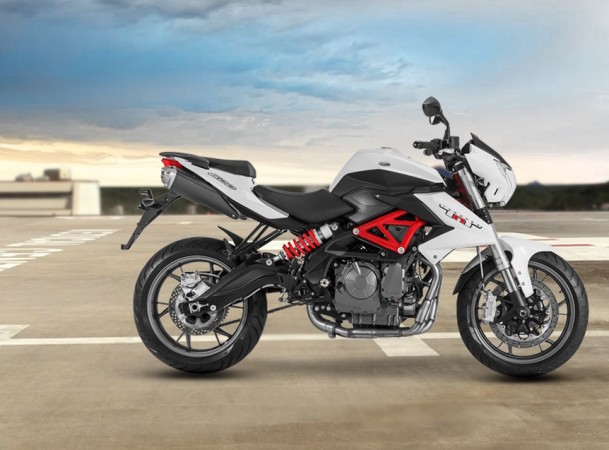 Benelli, one of the oldest Italian motorcycle manufacturers, has sold over 3,000 units of its glamorous bikes in India since its entry into the market in March 2015. The company sells its bikes through Indian partner DSK Motowheels.
Of the 3,000 sales, DSK Benelli TNT 600i accounted for over 1000 units. The Italian bike maker currently has six models in its India-portfolio –TNT 25, TNT 300, TNT 600i, TNT 600 GT, TNT 899 and TNT R 1130 -- with prices ranging from Rs. 1.68 lakh to Rs. 11.81 lakh (ex-showroom, Delhi).
"DSK Benelli has managed to carve a strong niche for itself in India's superbike industry thanks to our emphasis on performance coupled with compelling design language. We have established our brand leadership stance on the basis of our diverse portfolio that offers superbikes at various price points," said DSK Motowheels Chairman Shirish Kulkarni.
"Our overall vision is to create a vibrant superbiking culture in India and help more and more riding aficionados experience the pure pleasure of owning an Italian superbike unlike any other," he added.
DSK Benelli currently has 17 showrooms in India and the company is planning to add 15 more by the end of this year. Siliguri, Baroda, Bhubaneshwar, Vijayawada, Lucknow and Agra will see showrooms of the company soon and it will be followed by Nagpur, Raipur, Patna, Udaipur, Calicut and Thiruvananthapuram.
The company's current production capacity stands at 7,500 units per year in a single shift and is eyeing to raise it up to 1,00,000 units per year by the end of 2017. DSK Benelli is expected to expand its portfolio in the country with the Benelli 302R and the Benelli TRK 502 by the end of this year. Benelli had unveiled four bikes at the Auto Expo 2016 in February — the TNT Naked T-135, BX 250, Tornado 300 and the TRK 502.
Related