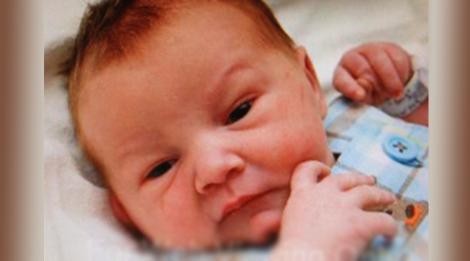 In a shocking incident in Rajasthan, a drunken father chewed off his five-month-old daughter's upper lips, cheeks and nose because he got infuriated by her crying.
The incident took place in Bikaner's Kolayat town on Thursday night when the 36-year-old father, Bahadur Singh, had a fight with his wife, Santosh Devi. Soon after the assualt, their child was rushed to a nearby hospital from where she was referred to Jaipur's Sawai Man Singh Hospital after her condition turned serious.
Singh used to work as a truck driver, but after losing an arm in an accident he started working as a farm labourer.
Singh came home in an inebriated condition when his wife and sister-in-law were applying Mehendi (henna) on their hands. He asked Santosh to do some work, but she refused since her hands were coated with mehendi.
"Singh asked his wife to do some work, but she refused as she had applied henna on her hands. At this, an angry Bahadur started abusing his wife. When she protested and called neighbours to intervene, he started beating her up," The Times of India quoted a police officer as saying.
Seeing her mother being beaten up, their elder daughter, three-year old Bhanwari, came out of the adjoining room and started crying. This angered Singh and he started beating Bhanwari too. He also bit the child on her back and hands.
The couple's five-month-old infant woke up by her sister's screams and began crying. This angered Singh further.
"The younger daughter Radha woke up and started crying. This infuriated him further and he bit her lips, nose and cheeks. By then, some neighbours reached the house and reported the matter to the police," the officer said, according to TOI.
Singh was arrested and charged under Sections 326 and 324 (Voluntarily causing grievous hurt by dangerous weapons or means), 341 (Punishment for wrongful restraint) and 323 (Punishment for voluntarily causing hurt) of Indian Penal Code.