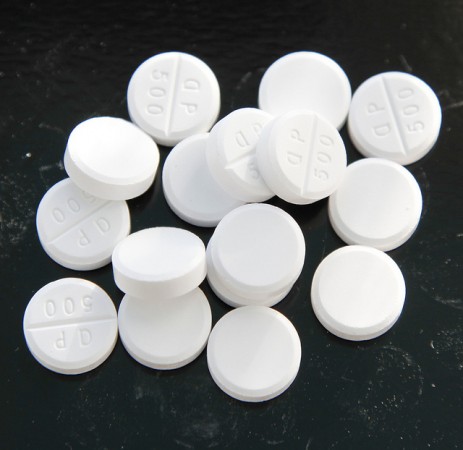 Ipca Laboratories informed on Thursday that it has stopped exports to USA from its Ratlam drug manufacturing plant, after the United States Food and Drug Administration (FDA) expressed concerns regarding it.
The Ratlam unit in Madhya Pradesh manufactures tablets, liquids, injectables and ointments. The unit has received approvals from Medicines Control Council (MCC), South Africa.
Ipca said that the FDA issued a 'Form 483', a letter which reports the violation of the guidelines of drug manufacturing plants.
Form 483 is used by the FDA to document and communicate concerns discovered during inspections. In the past, other Indian drug makers such as Ranbaxy Laboratories and Wockhardt have been hit by bans, due to violation of manufacturing guidelines.
Ipca Laboratories has manufacturing units in Silvassa, Ratlam, Gujarat, Uttaranchal, Indore and Sikkim. The halt to shipments from the Ratlam plant would also affect the production at Silvassa and Indore facilities. Silvassa and Indore are Mumbai-based Ipca's only two FDA-approved units for making drugs for the US now.
"The shipment halt will shave off about 1.5 billion rupees ($24.98 million) in sales over the next six months," Ajit Kumar Jain, Ipca's joint managing director, stated on a call to brokerage analysts.
Ipca is "fully committed in resolving this issue at the earliest," and will look to restart exports after it has addressed all FDA concerns.
"The key issue is with data integrity, which is taken very seriously by the FDA, so I would not rule out the possibility of the company taking much longer than six months to resolve the issue," Reuters quoted Arvind Bothra, an analyst from Religare Capital Markets.
Ipca Laboratories shares declined by Rs.111 or 13.25 percent at Rs.726.80 on Thursday. The company has a market capitalisation of $1.8 billion.
Ipca has hired US-based Lachman Consultants for $1 million to work on automation of its laboratories, minimising manual intervention.
Ipca exports products to various global markets like USA, Canada, Europe and Australia. Exports made up about 63 percent of the company's sales in the financial year which ended on 31 March, according to information on its website.
India is second after Canada as drug exporter to the US, where it supplies about 40 percent of generic and over-the-counter drugs.