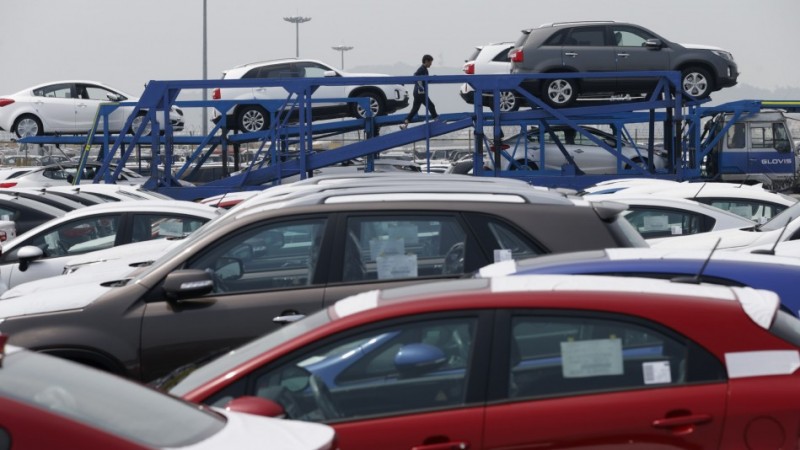 Car sales in India witnessed a rise in November after two months of lull. This can be attributed to the drop in fuel prices and the continuing benefit of excise duty, according to the Society of Indian Automobile Manufacturers (SIAM).
For the month of November, automakers sold 156,445 units, a 9.52% increase from 142,849 units in November 2013.
The SIAM date also revealed that the sales of scooter in the same period also grew by 26.49% at 386,547 units as against 305,586 units in the corresponding month last year. During the same period, motorcycles posted a 3.05% decline to 853,254 units from 880,078 units last year.
"Sales have grown in November as the overall sentiment has improved due to overall cost of ownership having come down with the lowering of fuel prices and benefits of reduced excise duty continuing," PTI quoted SIAM director general Vishnu Mathur .
In November, the country's largest car maker Maruti Suzuki closed it sales on a positive note by posting a growth of 14.87% in domestic sales. The company recorded 19.5% growth in total sales in November, as opposed to the corresponding month last year and the domestic sales rose to 17% at 100,024 units during the same period.
Auto majors like Honda, Hyundai and Tata Motors also saw a similar trend in car sales in November. While the sales of Honda recorded a growth of 24.72%, Hyundai Motors and Tata Motors grew by 6.04% at 35,448 units and 30.03% at 10,286 units respectively. However, utility vehicles major Mahindra & Mahindra sales declined 16.22% to 13,613 units in the last month.
With festive season and steep discounts being offered for models in the country, auto majors are expecting a spurt in demand in December as well.