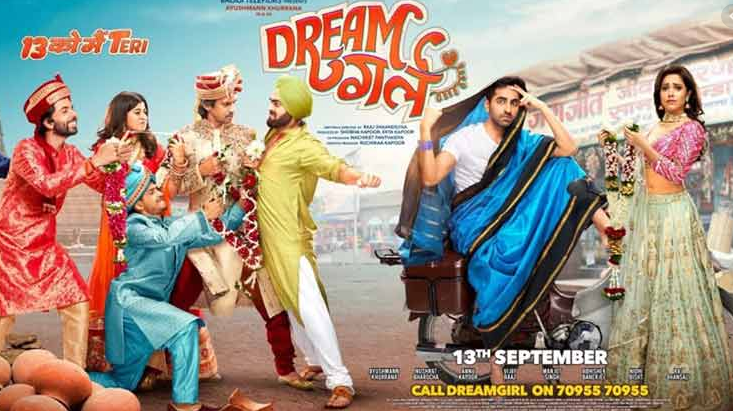 Ayushmann Khurrana has been giving back to back hits, and now the actor apparently has added another feather to his hat with Dream Girl.
Many have been applauding the film and the actor's performance. While celebs are going gaga over Dream Girl, many critics have also been praising the quirky comedy film.
Alongside Ayushmann, supporting actors Vijay Razz and Anu Kapoor are also being appreciated. Also, the film's dialogues appear to be a plus point. Dream Girl's direction is also getting mention in reviews of critics.
Critic and trade analyst Taran Adarsh tweeted, "#DreamGirl: Winner. Ayushmann Khurrana continues his dream run... Full-on entertainer with dollops of humour... Garnished with witty lines... Ayushmann, Annu Kapoor terrific... Raaj Shaandilyaa's direction hits the right chord. #DreamGirlReview".
Khaleej Times: 'Dream Girl' is great for laughs and the message about the lack of affinity we have for each other and the loneliness faced by people in the modern world is one which needs to be paid attention to. But somehow 'Dream Girl' runs through it at such a pace, many of the jokes don't work and we are left wondering when matters will come to a head and the film will end. (3*/5*)
Gulf News: The climax feels bloated. But in all, it's an unthreatening film laced with noble intent. (3*/5*)
Hindustan Times: A must-watch mainly for Ayushmann's laudable performance, and of course a heavy dose of laughter to break free from your boring and busy lives.
The Indian Express: You stay watching Dream Girl for Khurrana. He plays Karam/Pooja with grace and conviction, and makes this thing sing. He is the one who has been shifting the goal-posts in the depiction of masculinity in status-quoist Bollywood, and this film, in which he plays both man-and-woman, minus preciousness and exaggeration, would have been the perfect vehicle to take the conversation a notch higher. If only the film had been better. (2*/5*)
India Today: Raaj Shaandilyaa deserves credit for bringing something new to the table. However, his hesitation to delve deeper into the subject makes it score less on the report card. If you are looking for a light-hearted comedy this weekend, Ayushmann Khurrana's Dream Girl should definitely be on your list. (3*/5*)
Related