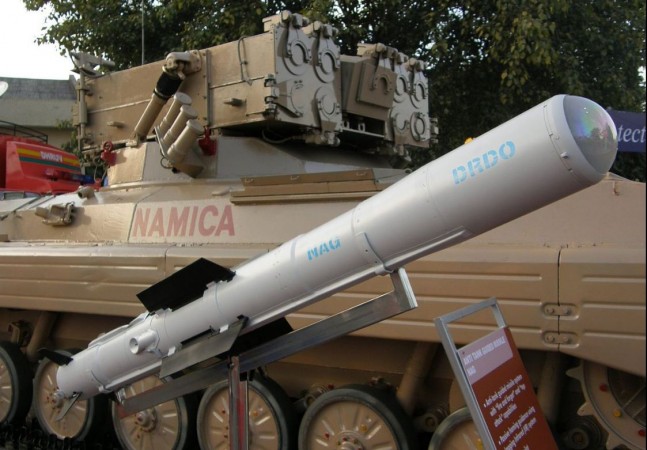 Made-in-India Anti Tank Guided Missile (ATGM) NAG was successfully flight-tested at Defence Research and Development Organisation's (DRDO) test facility on February 28.
NAG passed the flight and target destruction tests with precision in desert conditions against two tank targets at different ranges and timings.
Dr G Satheesh Reddy, Director General (Missiles and Strategic Systems), said that with the successful test flights, the technologies pertaining to ATGM to engage targets in different conditions have been established.
With this, the developmental trial of the NAG ATGM missile is complete and it is now ready for induction in the Indian Army. Dr S Christopher, DRDO Chairman and Department of Defence R&D Secretary, congratulated the NAG team for the achievement.
With its induction in the Indian Army, the NAG is said to replace the existing Russian Konkours and European missile Milan, both of which are currently manufactured under license by Bharat Dynamics Limited.
In November 2017, Indian government canceled $500 million deal with Israeli defense contractor Rafael Advanced Defense Systems Ltd for 321 Spike ATGM system missiles as it would discourage development of DRDO's indigenous NAG anti-tank missile programme.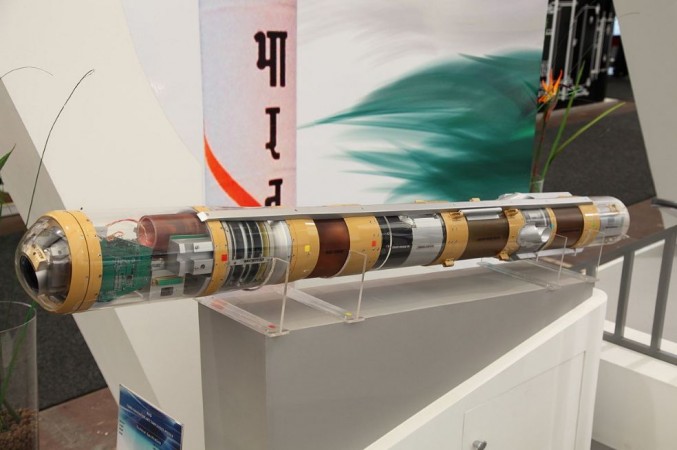 8 facts about made-in-India anti-tank guided missile NAG:
NAG (meaning Cobra) is developed by DRDO under Integrated Guided Missile Development Programme (IGMDP) and is manufactured exclusively by Bharat Dynamics Limited (BDL)
NAG comes in five variants- HeliNa (Helicopter-launched Nag), Land version (with mast-mounted missile launcher), Man Portable NAG, Air-launched version for tactical interdiction aircraft (upgraded version of Jaguar IS) and NAMICA (NAg MIssile Carrier), a tank destroyer variant built for the army. NAMICA is a modified BMP-2 IFV produced "Sarath" in India.
Design: standard NAG missile comes with four movable flaps having a wingspan of 0.4m each. It measures 1.85m in length, 0.20m in diameter, and weighs 43kg. But, it also comes in smaller 'Man Portable' variant, which comes 15kg load capacity.
NAG has an operational range of 500meters to 4 km on land and when it is air-launched, it can operate anywhere between 7-10km
NAG has a top speed of 230meter/second ( or 828 km/hour)
NAG comes with Active Imaging infra-red (IIR) seeker and
millimetric wave (mmW) active radar homing seeker, but the latter version is still under development
NAG is a Lock-on-before-Launch - Top attack mode missile. It is also known as a fire-and-forget missile, as it is locked to the particular target and only then, it is released to attack.
NAG is said to have a Single Shot of Probability score of 0.9 [Note: If a weapon is expected to hit a target nine times out of ten with a representative set of ten engagements, one could say that this weapon has a "Phit" score of 0.9]
Stay tuned. Follow us @IBTimesIN_Tech on Twitter for the latest news on defense technology.