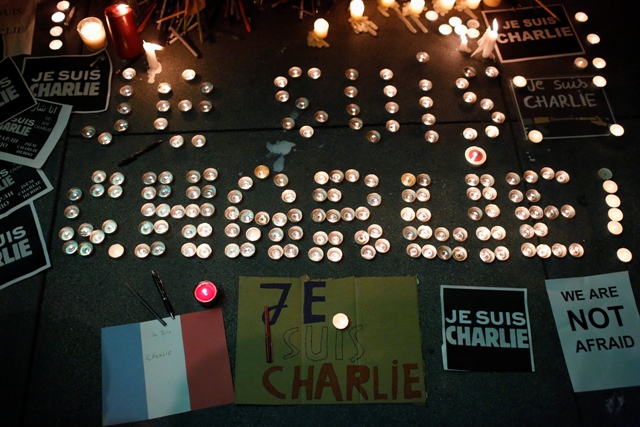 The announcement of a Prophet Muhammed cartoon contest and a suspected arson attack on an Islamic centre building have put a Texas town on edge.
The controversial 'Draw the Prophet' contest is scheduled to be held in Garland, Texas, in May, the organisers have announced.
The contest will take place at the same venue where the Council on American-Islamic Relations (CAIR) had held the "Stand with the Prophet" conference following the Charlie Hebdo attack in January.
Pamela Geller, the President of the American Freedom Defense Initiative (AFDI), told Brietbart News that she will conduct the cartoon contest and an art exhibit at the Curtis Culwell Center in Garland on 3 May.
"We're holding this exhibit and cartoon contest to show how insane the world has become — with people in the free world tiptoeing in terror around supremacist thugs who actually commit murder over cartoons. If we can't stand up for the freedom of speech, we will lose it — and with it, free society," she said.
The contest will accept drawings online and the winning entry will receive a $10,000 cash prize.
Geller's plan to hold the event has been criticised by Muslim leaders and many locals.
"While it is her right, it's not really in good taste to be honest because it's just a shameless attempt to get a reaction out of the Muslim Community, that's how we view it. It's not any attempt to promote free speech," Alia Salem from the Council of American Islamic Relations told CBS Local.
"Things are quiet let them stay quiet. There's no threat there. I'm not only concerned something will happen there, but that something could happen anywhere in our country," a local told the channel.
Geller had held a rally in protest against the 'Stand by the Prophet' conference held by the Council on American-Islamic Relations after the deadly terror attack at Charlie Hebdo magazine's Paris office.
The magazine came under a terror attack for its publication of controversial cartoons of Prophet Muhammad.
Islamic Centre Fire in Houston Suspected to be Arson Attack
An Islamic centre building was gutted in a massive fire in Houston, Texas, on Friday and the police suspect it is an arson attack, according to the institute officials.
The Quba Islamic Institute said that many of its contents had been destroyed in the massive fire, and that 'investigators have made clear that the fire was not accidental', according to AFP.