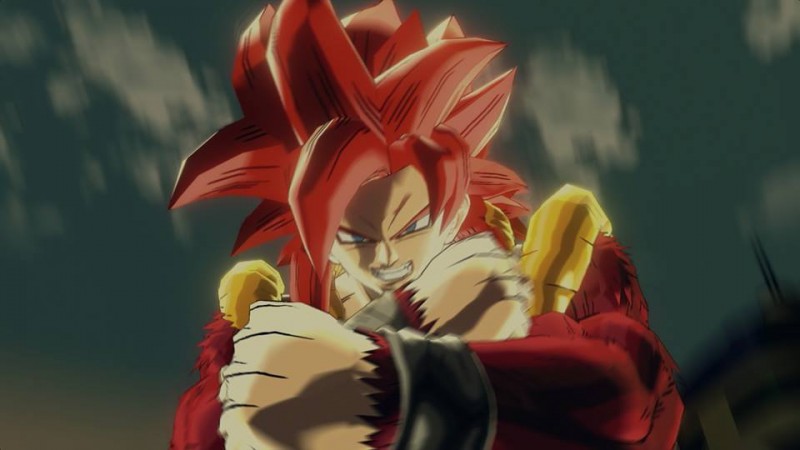 Following the release of DLC Pack 2 for Bandai Namco's popular fighting game Dragon Ball Xenoverse, more details have leaked regarding the next DLC – DLC Pack 3.
In what will certainly make Xenoverse players happy, the leaks have indicated that DLC Pack 3 will be adding contents from the upcoming "Resurrection of F" movie, thanks to the Japanese V-Jump magazine.
[Read More: Dragon Ball Xenoverse: DLC Pack 2 Now Available]
Xenoverse players are all set to get new playable characters Super Saiyan God, Super Saiyan Goku and Vegeta with Shonen Games carrying scanned images from the magazine. It is to be noted that both Goku and Vageta will be sporting blue hair. No blonde hair for Goku.
[Read More: Dragon Ball Xenoverse: Is Goku's New Super Saiyan God Form on the Cards?]
The report also suggests that DLC Pack 3 will also include Gohan's green tracksuit and Tagoma's Scouter as seen in the "Resurrection of F" movie.
IBTimes India had previously reported on DLC Pack 3 getting playable characters Golden Frieza and Jaco -- Jaco and Old Kai will be added as mentors -- 5 new Parallel Quests, 13 new Special Moves, and 7 new Z Souls. There are more incoming content that will be revealed at a later stage.
Jaco is a character from another manga that was created by Akira Toriyama, manga creator for Dragon Ball.
Japan will be getting DLC Pack 3 to all platforms later in April and Western countries are expected to get them sometime in early May.