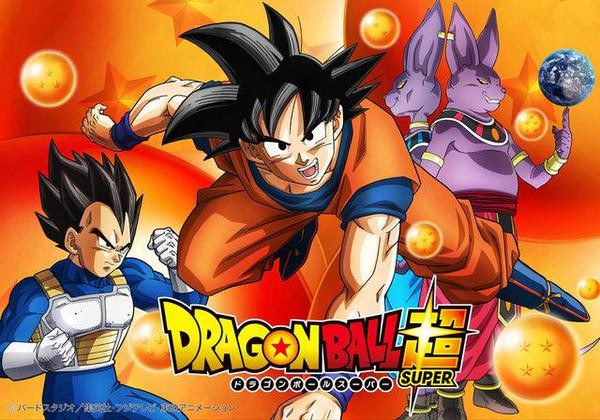 It is for no simple reason that Dragon Ball Super, the anime TV series has been so popular ever since it aired on the Japanese Fuji TV. Dragon Ball fans are wooed into the new TV series, supported by the epic battle of Goku and Lord Beerus, the God of Destruction.
[SPOILERS AHEAD] We covered in our preview how episode 12 'The Universe Crumbles?! Clash! The God of Destruction vs Super Saiyan God!' would continue the three episode battle between Goku and Beerus; ever since, Beerus saw the Super God Saiyan in his visions as the only person with the ability to challenge him.
The battle between Goku and Beerus has been termed as "God-like," said a review by Attack of the Fanboy. It also touches upon the paranoia of Old Kai, who fears the power accumulated by these two has the power to destroy the Universe and he is not lying. The report quotes a scene showing the destruction of a planet.
With the previous sneak peek offering us glimpses like the Kamehameha wave from Goku, Beerus gets ready with an equally powerful bomb. But Goku is seen unaffected. And then there is a blanket of white light engulfing Earth.
The report does mention a couple of funny instances, a characteristic feature in Dragon Ball Super series.
The battle will get dragged to episode 13, titled, 'Goku, Go Surpass Super Saiyan God!' as can be seen in the sneak peak preview of the episode below.
The new preview shows Beerus sporting the purple aura, a state he powers up when angered. This state has the ability to fight a Saiyan with full power.
We also see how Goku is all fired up. We see his gnawed teeth, trying to protect a powerful attack from Beerus, in what looks like the Wrath of the God of Destruction. We see Goku's resistance to it impacts rocky mountains, which are shattered in small pieces and trees getting uprooted.
A scene cuts to the faces of Whis, Vegeta and others showing the change in expressions as they realise the power of Goku's Super Saiyan God and Beerus's Angered state.
We also see a couple of extreme close shots that cut to the enraged eyes of the two fighters.
Goku is not ready to give up and is even heard saying he is not gonna lose and will keep the battle going on. The preview ends here as it freezes to the frame showing Goku's blood-red eyes.
We will have to see what happens in the next episode that will screen on 4 October; if Earth or as their power suggests the Universe, will be destroyed. Or will Goku falls flat to the Beerus' powers. We will definitely see the step up in the fights between them.