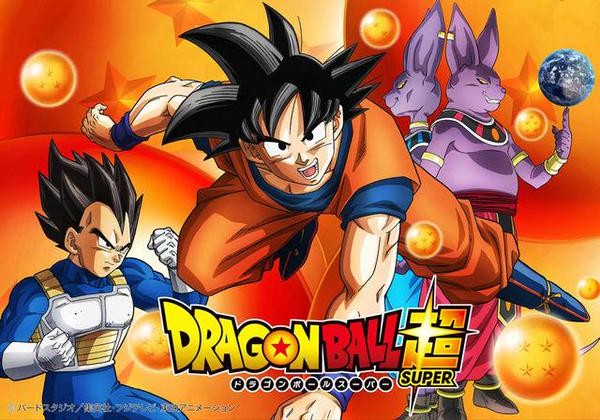 Fans expecting to see some action packed scenes between Goku and Lord Beerus in the latest episode of Dragon Ball Super anime TV series weren't disappointed when episode 11, titled 'Let's Keep Going Beerus-sama! The Battle of Gods Continues!' finally ended on Sunday.
The series, which has been airing on Fuji TV exclusively to Japan, carried over the fight that started in episode 10. Fans must be wary of spoilers ahead.
In fact, episode 11 was one filled with action, as both the characters, Goku and Beerus, launched blows on one another. It was also peppered with a humours scene where Goku bit Beerus' tail.
Goku was seen giving a good fight, even as he uses his Kamehameha wave to defeat the energy death ball from Beerus, reported Attack of the Fanboy. But the long fight caused his energy to be drained off and is punched down to earth.
But he fights back, which is one of the best things about Goku. He unlocks his Super Saiyan God and pulls up to 100% energy.
In the next, episode 12 titled 'The Universe Crumbles?! Clash! The God of Destruction vs Super Saiyan God!' fans will be treated to a fight where Goku and Lord Beerus will be taking on each other with full power.
At the end of the episode 11, fans were treated to a preview that gave them a sneak peek into what they can expect in episode 12 'The Universe Crumbles?! Clash! The God of Destruction vs Super Saiyan God!'
With Goku and Beerus agreeing to fight using full power, King Kai tells how crazy the power of Super Saiyan God can be. And Goku seemingly tells Beerus to stop the fight but Beerus asks him if he is crazy!
We also are treated to a scene where Vegeta and Whis have a chat. One scene shows Goku charging towards Beerus and vice versa.
We expect episode 12 to notch up the fight sequences to a newer level and with the power of Super Saiyan God unlocked completely, we will have to wait and see how Goku will stop the Lord of Destruction from harming Earth.