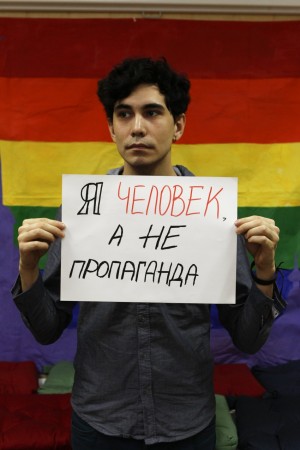 Terming the fight against homophobia as a core part of battle for human rights, United Nations General Secretary Ban-Ki-moon called for repeal of draconian laws used to criminalize and punish LGBT (lesbian, gay, bisexual, and transgender).
"The Universal Declaration of Human Rights promises a world that is free and equal, and we will only honour that promise if everyone-without exception-enjoys the protection they deserve," he said in his message to the International Forum on the International Day Against Homophobia and Transphobia (IDAHO) held in Hague, Netherlands on Thursday.
In the message published in a report by the UN News Centre, UN General Secretary Ban-Ki-moon also stressed the need for newer laws capable of protecting everyone from discrimination on grounds of their sexual orientation and gender identity.
In his remarks to the International Forum on the IDAHO, delivered by the UN High Commissioner for Human Rights, Navi Pillay, Mr. Ban underscored the need for further public education to end negative stereotypes and emphasized government's responsibility to take the lead in promoting in depth comprehension of the issue.
In the same forum, Pillay said even as there has been progress in recent years in tackling homophobia, many states are still reluctant to acknowledge the extent of violence and discrimination meted out to lesbian, gay, transgender and intersex.
In order to ensure equality and protection for LGBT, she highlighted three core areas that need immediate attention. The need to tackle hate crimes, ranging from bullying, to physical assault, torture, kidnapping and murder that constitute the first major area of apprehension was underlined.
The second area of concerned she highlighted is the criminalization of homosexuality. She noted that some 76 countries still continue to prohibit sex relationships, infringing into citizen's basic right to privacy and also penalize them.
She marked prevalence of discriminatory practices against LGBT as the third area of concern. In many countries they are devoid of legal protection and in certain cases the states play an active role in contributing to the discrimination, she said.
It was in 2011 that the UN Human Rights Council adopted the first ever resolution to specifically address the human rights violations perpetrated against LGBT people. In 2012, it produced a guide to LGBT rights entitled 'Born Free and Equal' that list out states' core legal obligation towards LGBT individuals. However the International Day Against Homophobia has yet not been observed as an official UN day.