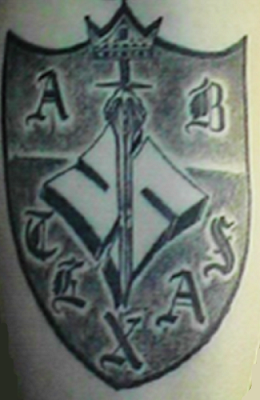 Dozens of Aryan Brotherhood of Texas gang members and their associates were collectively sentenced to almost 1000 years in prison on Monday, without the possibility of parole.
The sentence comes after a Houston-based Department of Justice probe, which included investigation by the Bureau of Alcohol, Tobacco, Firearms and Explosives along with the FBI and Homeland Security.
The members of the gang ranging from generals to foot soldiers, as well as their 'friends' were convicted for 73 crimes such as racketeering, murder, kidnapping, assault, arson and drug trafficking, the Daily Mail reports. They were collectively sentenced to a total of 909 years in federal prison. Surprisingly, none of the charges related to race.
While most of them will serve life in prison – an estimate of about 30 years, a few of the notorious white supremacist gang members have been given a two-year or less term in prison.
The Aryan Brotherhood of Texas is known to be the largest and most violent white supremacist prison gang in the United States. The group is reportedly responsible for numerous murders and other violent crimes.
The investigation found that nearly every victim was targeted for violating gang rules or discipline. Those who went against the gang members were shot, beaten or burned, the court papers and testimony say.
"What we noticed is that they tend to beat up on each other a lot," Malcolm Bales, the U.S. attorney for the Eastern District of Texas, told the Houston Chronicle, adding that most attacks were retributions against traitors or rivals.
"We continue to get information about people who have been disappeared, and the level of violence associated with their organization is something that we cannot tolerate," Bales said. "I don't compare them to the Mafia. They are too weird and dysfunctional in how they handle their lives – heavy drug use and sociopathic personalities."