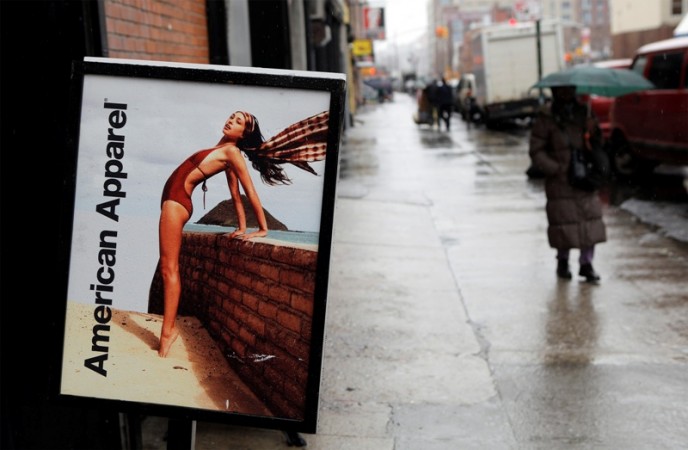 Dov Charney, the CEO of American Apparel – the hipster clothing brand – has finally been given the boot months after announcing his suspension. The company has hired fashion executive Paula Schneider as CEO to head the company.
In June this year, American Apparel said that it was suspending Charney from the post over conduct issues and John Luttrell was appointed the interim CEO. Sometime later, Scott Brubaker took over the reigns and continued to head the company while it searched for the right candidate.
Now that American Apparel has found its CEO, Brubaker will make way for Schneider. The shift is effective from January 5th and Brubaker will continue to look after the company until then.
"This company needs a permanent CEO who can bring stability and strong leadership in this time of transition, and we believe Ms. Schneider fits the bill perfectly. We remain grateful to Scott Brubaker for his hard work and invaluable insights towards improving our operations," David Danziger, Co-Chairman of the Board of American Apparel, said.
Schneider has worked with several companies in the industry including Warnaco, Gores Group, BCBG Max Azria, and Laundry by Shelli Segal. She also has an excellent track record in "design, merchandising, sales, manufacturing, finance, licensing and human resources," the company said.
Charney will now have no ties with American Apparel, the company said.
"Based on this investigation, the special committee determined that it would not be appropriate for Mr. Charney to be reinstated as CEO or an officer or employee. While under suspension as CEO, Mr. Charney had been serving as a consultant to the Company. This relationship has now been terminated."
American Apparel's board decided to suspend Charney as his alleged misconduct was getting too much to handle. Charney may have built American Apparel into one of the biggest brands but the board said that "the company has grown much larger than any one individual and we are confident that its greatest days are still ahead."
Charney has been cited in numerous sexual harassment lawsuits. He also reportedly had oral sex with an employee and even masturbated in front of a journalist. He also appeared in a racy ad where he was flanked by two scantily clad ladies and the caption read "In Bed with the Boss."
Experts say that the replacement was a much needed one and hope that the new CEO can repair the company's tarnished image and sliding sales figures and that is exactly what Schneider aims to do.
"My goal is to make American Apparel a better company, while staying true to its core values of quality and creativity and preserving its sweatshop-free, Made in USA manufacturing philosophy," she said in a public statement.