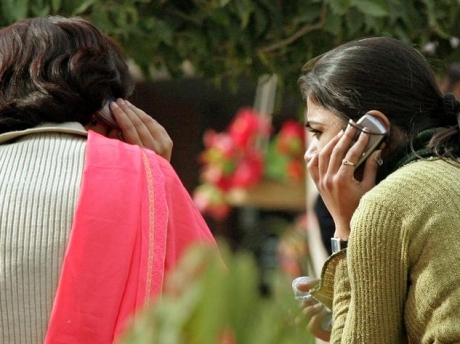 The Department of Telecom has rejected CAG's allegations that it extended undue favours towards Mukesh Ambani's Reliance Industries Limited and its subsidiary Infotel, which resulted in a loss of over ₹20, 000 crore to the government.
The telecom department responded in a 37 page report to Comptroller and Auditor General (CAG) regarding the issue.
It said that CAG has challenged the decision-making powers of the government and the wisdom and the decision of the authorities of the time is also being questioned, reported Mint.
DoT has now recommended that "draft audit paras may be dropped and matter closed."
CAG had earlier alleged that the government had failed to notice signs of rigging when auction of high speed internet spectrum was held in 2010. During the process, Infotel is said to have paid 5000 times its ₹2.5 crore net worth to grab spectrum across the nation.
Infotel paid ₹12, 847.77 crore after giving ₹252.50 crore as earnest money to get 20 megahertz (MHz) of spectrum in 22 circles across India. After the auction, it sold its 95 percent stake to RIL for ₹4800 crore.
"This was an auction that was open to bidders across the world. Why would they collude to allow a competitor to gain? You can't collude when interests are different," said Mahesh Uppal, a telecom regulatory expert with Com First India Private Limited.
Moreover, CAG accused the DoT of extending favours to Reliance Jio Infocomm Limited by permitting it to offer voice services, using the internet service provider licence.
"From the beginning of the auction itself, it was clear that a successful bidder, with an Internet service provider licence, could offer voice services by acquiring the requisite licence," he added.
Supporting DoT, Ravi Shankar Prasad, Communication and law minister said: "Our policy on spectrum sharing, trading and allocation is transparent."
In a previous report, CAG said DoT's share of 2G spectrum (1800 MHz band) in 2008 caused a loss of ₹1.76 trillion.
The government collected bids worth ₹1.07 trillion in that auction, involving more than ₹32, 000 crore from 3G spectrum sold during auction. The DoT said the firms successful in the auction were permitted to issue fresh equity.
The department of telecom is likely to start the next auction of 2G and 3G spectrum bands from February 2015.