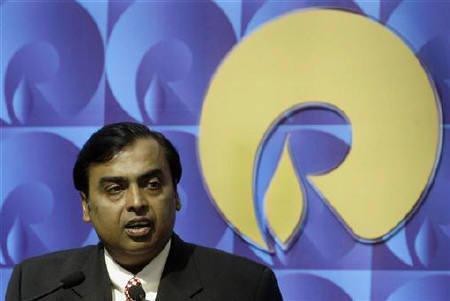 The Department of Telecommunications (DoT) has said that it believes that the decision to allow Mukesh Ambani's Reliance Jio Infocomm Ltd to convert its internet service provider (ISP) permit into a unified licence was right, and was not made to help RIL during the 2010 auction.
An unknown company -Infotel Broadband Services Pvt Ltd (IBSPL) - won pan-India broadband spectrum in 2010 by paying 5,000 times its net worth of ₹2.5 crore, after which it immediately sold the rights to Reliance Industries (RIL) unit resulting in an undue gain of ₹22,848 crore. Reliance is said to have conspired with IBSPL during the auction, for which a thorough probe is likely to be undertaken.
The Comptroller & Auditor General (CAG) report said that DoT failed to see "telltale signs of rigging" in the 2010 auctions, according to Economic Times.
The CAG has now suggested canceling nationwide broadband spectrum given to IBSPL, which is now a Reliance Industries company.
However, Reliance appears to believe that the deal complied with all the rules and regulations and was carried out without any conspiracy.
"The prescribed entry fee for migration to Unified License was ₹15 crore. Therefore Reliance Jio should have been allowed to migrate to UL by payment of this entry fee of ₹15 crore and allowed to provide voice services. But Reliance Jio was made to pay additional fee of ₹1,658 crore for the migration," a Reliance Industries spokesperson told Business Line.
"The auction guidelines were applicable uniformly to all the participants. RIL invested in IBSPL by subscribing to the fresh equity shares at par. The entire investment of RIL was into the company and there was no transfer of shares by any existing shareholders of IBSPL," the company added.
While RIL has rejected the conspiracy allegations calling it "bizarre," Mahesh Uppal, Director of Com First India Pvt. Ltd, a consultancy, said that the report made by CAG will only create confusion for the sector and will delay allocation of other spectrum to the operators.
"In the case of the recent auctions, the CAG is wrong. The telecos aren't saints, but because the sector is so divided with divergent agendas, to suggest that there was collusion does not make sense," Mint quoted Uppal.