Children learn far more from what they watch and here is a Japanese cartoon "Doraemon" that helped a boy in Lucknow to save himself when his home was collapsing.
Six-year-old Mustafa has survived the building collapse in which he lost his mother Uzma and grandmother Begum Haider.
Mustafa, who is among 14 survivors, is currently under treatment at the SPM Civil Hospital and is said to be out of danger. The boy said that it was the lessons learnt from his favourite cartoon show that saved his life.

"I was terrified but I recalled an episode of the cartoon show 'Doraemon' in which Nobita (the central character of the series) was taught about protecting himself during an earthquake by taking shelter in corners or under the bed. Without wasting a second, I took shelter under the bed," Mustafa recounted.
Doraemon is a fictional character in the Japanese manga (animation) created by Fujiko Fujio, the pen name of writing team Hiroshi Fujimoto and Motoo Abiko.
Doraemon is a male robotic earless cat that travels back in time from the 22nd century to help protect the character Nobita, aged 11 in the cartoon.
He said: "I saw mummy running and screaming. In no time, the entire building collapsed and everything became dark."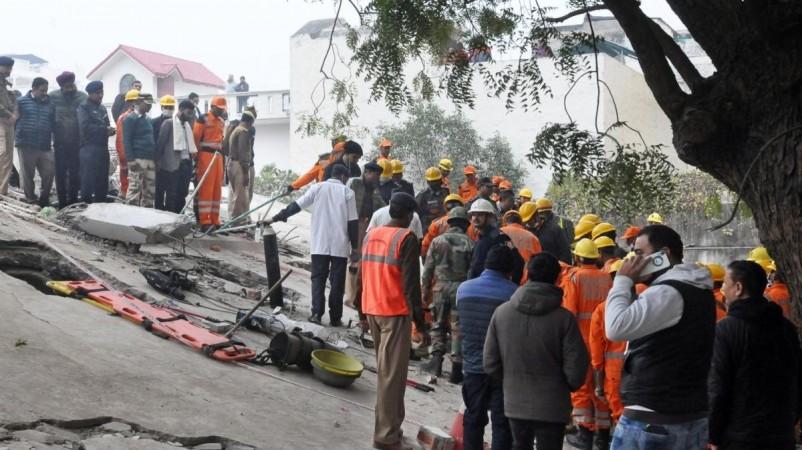 Mustafa's father Abbas Haidar, who is a Samajwadi Party spokesperson, was not at home at the time of the incident, while his grandfather, Amir Haidar, a veteran Congress leader, has survived the incident.
The boy was not told about his mother's demise till Wednesday evening. The family had celebrated the golden jubilee of Mustafa's grandparents's wedding on Monday.
(With inputs from IANS)